Access all of the textbook, apparel, accessories, and supplies you need from the FSW Bookstore HERE!
Current News
Use your excess financial aid to purchase textbooks and course materials.
Spring Full and Mini A
December 10th, 2018 through January 14th, 2019
What is Financial Aid Buying Days?
If you have excess financial funds after paying for courses and other fees owed to the college, you may use a portion of these funds for bookstore and dining purchases.
Title IV (Financial Aid) Authorization
Federal regulations require Florida SouthWestern State College (FSW) to obtain an authorization from you in order to apply excess financial aid funds towards other educationally related non-institutional charges, such as books, parking fines, etc. If FSW does not have your authorization, you cannot use your excess financial aid funds to charge books. Please click here for more information.
Bookstore Purchases With Financial Aid
The amount placed on your BUC Card depends on the excess financial aids funds you have available, the maximum amount allowed is $1,000 which is only accepted at the FSW Buc Store. You must have your FSW BUC Card on hand to make the transaction.
You may also find your textbooks and course materials by clicking on this link.
For Online Purchases:
Once you have selected the materials you would like to purchase through your campus bookstore website, you will proceed to 'Checkout' and follow these simple instructions:
Payment Method: Select BUC Card from the drop-down menu options
Enter your student ID (No '@' symbol - numbers only)
Proceed to complete transaction
Sustainable Shopping
Follett has set a goal to reduce our in-store shopping bag consumption by more than 50 percent this fiscal year. This fall alone, our network of more than 900 stores will prevent 3.5 million bags from entering our landfills and waterways. To achieve this goal our campus stores will only supply bags for customers who request them. Though bags will always be available, we are confident our customers will support this initiative.
For more information regarding our sustainable efforts, click here.
Book List
You can view the FSW textbook list by clicking the link below:
Spring 2019 Textbook List as of October 15th, 2018
Spring 2019 Textbook List as of November 26th, 2018
Rent-a-Text Program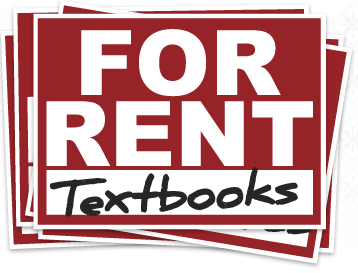 Rent-a-Text is a lower cost option for obtaining the materials needed for your classes! For more information about this program contact the Florida SouthWestern State College Bookstore on your campus, or visit the Rent-A-Text website at http://www.rent-a-text.com/.
Lee Tran Passes - Lee Campus Bookstore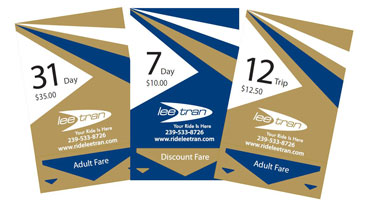 Your Lee Tran pass can be purchased directly from the Lee Campus bookstore.
For more information about LeeTran, please click here to review their Frequently Asked Questions.