SUSTAINABILITY ACCOMPLISHMENTS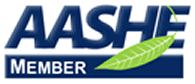 AASHE Membership - Florida SouthWestern Collier Campus is a member of the Association of Advancement of Sustainability in Higher Education. AASHE is an association of colleges and universities in the U.S. and Canada. Founded in 2006, AASHE's mission is to promote sustainability in all sectors of higher education - from governance and operations to curriculum and outreach - through education, communication, research and professional development. Currently more than 600 colleges and universities are members.
---
GreenFest - The first green living festival in Collier County is hosted by Florida SouthWestern State College - Collier Campus. This festival brings together business and organizations to share with the community innovative products and services that are healthy, resource conserving, and good for the economy. GreenFest Information
---
Energy saving climate system - The Collier Campus has installed a campus wide computer controlled indoor climate system, which has reduced energy consumption by more than 50%.
---
LEED Buildings - Florida SouthWestern's two newest buildings were designed and constructed according to the U.S. Green Building Council's green building standards for commercial buildings. These buildings have exceeded Silver level certification standards. In fact, the Early Childhood Development Building was just awarded LEED Gold Certification. The original goal for this building was 26 credits and a basic Certification, but it has earned 40 credits (with 39 needed for Gold Certification).
Over 75% of construction waste recycled and diverted from landfills
Over 18% recycled content in construction materials
Over 27% materials harvested and manufactured locally (within 500 miles of the project site)
Over 53% wood-based materials from sustainably harvested FSC sources
100% use of Low/No-VOC carpet systems, adhesives, sealants, paints, and coatings in the building
Zero use of composite woods with added urea-formaldehyde
Strict indoor air quality standards held throughout construction
Strict erosion and sediment control measures throughout construction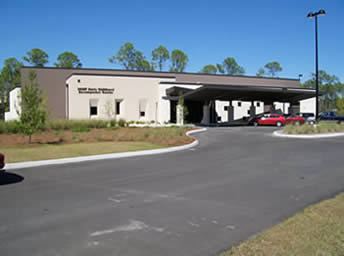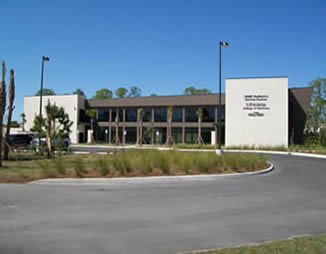 ---
Recycle program - Florida SouthWestern's recycling program began January of 2008 using 30 bins placed around campus. The program has proven so successful that more bins are being installed. The program includes: glass, plastic, metal, paper, florescent bulbs, and agricultural/landscape waste.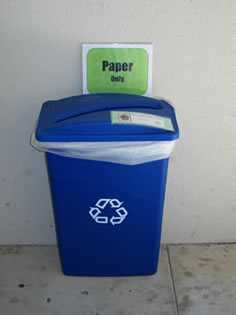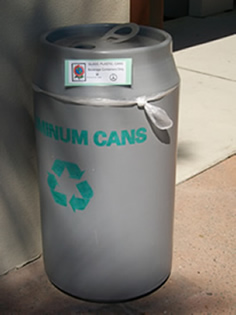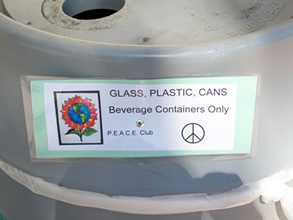 ---
Transportation - Public transportation with Collier Area Transit gives students an alternative to driving vehicles.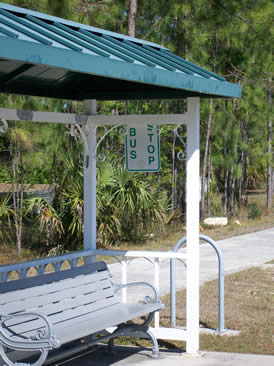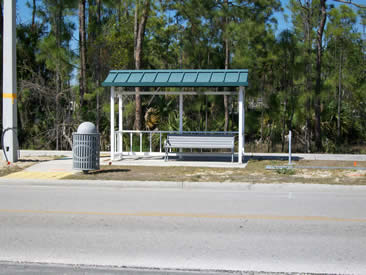 ---
Landscape - Florida SouthWestern's Collier Campus remains predominantly native vegetation. Pinewoods and swales remain an integral component of the parking areas, where islands of natural vegetation separate paved surfaces.