Greg A. Turchetta
Executive Director, Marketing and Media
Faculty/Staff Profile Overview
FSW grants faculty and staff the right to create personal profile sites within the limit of available resources. Access to the FSW shared web server resources is a privilege, and it is provided with an expectation of responsible and acceptable use.
Guidelines for Use
Full-time and part-time faculty and staff are authorized users of the Directory Profile system. Basic directory information about the faculty or staff member is automatically provided in the system. The faculty or staff member is responsible for adding any additional content, and will do so by logging into the system with his/her FSW User ID and Password.
Profile pages may not be used for commercial purposes. Materials or services may not be offered for sale through the site, nor should links to external commercial websites be published.
Due to both privacy and copyright concerns, uploaded content (such as images or contact information) should pertain only to the individual faculty or staff member. Use of photographs or video in which other individuals appear requires written permission and a release form on file with the college.
Course materials (such as syllabi, PowerPoints, etc.) should not be included on the Profile pages. Canvas pages are the standard delivery method for course-related content.
Authorized users will abide by institutional policies along with applicable local, state and federal laws.
Authorized users are responsible for the accuracy of the information published on their personal pages.
Users must adhere to legal and ethical standards governing copyright and intellectual property.
Postings shall be limited to the above usage guidelines. Inappropriate postings may be subject to removal.
Edit This Profile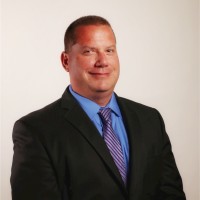 Extension:
11061
Phone:
(239) 489-9061
Email:
Location:
Lee I-213
Office Hours:
Department:
Marketing and Media Department
Edit Contact Details
As the Executive Director of Marketing and Media, Greg leads a talented team that has the distinct pleasure of telling the success stories of FSW's phenomenal students and employees. Greg is a trusted communications advisor for the college's executive leadership team as a member of the President's cabinet and Executive Council. Greg serves as the official Florida SouthWestern State College spokesperson and trains staff college-wide on improved communication and marketing techniques and tactics. He joined FSW in October of 2018 to reimagine the FSW brand and image. Prior to joining FSW, Greg spent 4 and a half years as Executive Director of Communications and Community Engagement for Collier County Public Schools. He is 2017 winner of the National School Public Relations Association Gold Medallion and the 2017 Blackboard Catalyst Community Engagement Award winner for innovative social media use in K-12 education. His team won 18 national school communication awards in just 3 years. His expertise in the marketing of schools earned him several national speaking engagements, webinars, and guest blog posts on school marketing and branding. Prior to joining the education field, Mr. Turchetta had an award-winning 22-year television news career. He has led newsrooms across the country including 8 years here at NBC 2/ABC 7 in Fort Myers. He is a transformational leader who specializes in crisis communications, change management as well as building innovative and highly effective teams.
Master of Science, Management and Leadership, 2019
Bachelor of Arts, Communications and Theatre, 1994