Blue Rewards
Be Aware*Be Healthy*Be Rewarded
When you participate in BlueRewards, you earn points which can be redeemed for $25 gift cards at your favorite restaurants, shops and on apparel, electronics and more.

Attend Florida SouthWestern State College Wellness Fair
Complete a Personal Health Assessment and screening and you will earn 80 points!
Complete Online BlueRewards Activities
You will also earn points by completing Online Lifestyle Improvement Programs and using Online Health Trackers to chart your progress. These activities are available when you register online at Myblueservice.
---
Earn Points
You will earn points in BlueRewards by participating in the 3 primary elements of the wellness incentive program:
Personal Health Assessments
What is a Personal Health Assessment (PHA)?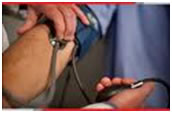 A PHA offers a snapshot of your overall health. The PHA evaluates your Body Mass Index(BMI), your cholesterol level and your blood pressure. The PHA results provide a snapshot of your detailed, personalized health status and risk values. You will receive your PHA at the Campus Wellness Fair.
We encourage every eligible employee to be reassessed each year so you can monitor your progress towards achieving a healthy lifestyle. You can utilize results from the Personal Health Assessment to tailor your wellness program to meet your needs.
Earn 80 points when you take your PHA at your campus Wellness Fair.
Sign up for your PHA at our 2015 Wellness Fair!
For those unable to attend the Wellness Fair, there is another assessment option available online via WebMD at MyBlueService with prior approval by your HR department. WebMD will offer similar results with guidance provided through an individualized online experience. Those attending the Wellness Fair are also encouraged to complete the online assessment in addition to the on campus assessment. Earn 40 points for completing the online assessment.
Lifestyle Improvement Programs
What are Lifestyle Improvement Programs? How many points do I earn?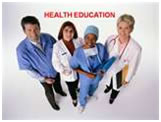 Ready to get started? No need to wait for the Wellness Fair! You can access Better You from Blue (BYfB) Lifestyle Improvement Programs on MyBlueService. These programs provide practical information and useful tips and tools for improving your health and wellbeing.
There are six programs to choose from:
Emotional Health
Exercise
Nutrition
Smoking Cessation
Stress Management
Weight Management
Each program has readings, journaling activities and planners to track your progress.
You can earn 50 points for each program.
To participate in these lifestyle programs, login to MyBlueService:
Click on Living Healthy
See Lifestyle Programs
Select the Program of Your Choice
Health Trackers
What are Health Trackers? How many points do I earn?
Health Trackers can help chart health measurements and progress over time. Whether you want to monitor your blood pressure, cholesterol, stress level or weight, Health Trackers will help you stay on the right path.
Use Health Trackers and earn hundreads of points.
Login to MyBlueService
Go to Living Healthy
Click on Track My Health from Web MD
Select the Tracker of your Choice
---
Track & Redeem Points
How do I track my points?
As you complete activities, you can track your progress on the Earn BlueRewards page. You will see the points you've earned and your redemption status. Activities completed through WebMD tools will be reported immediately. Please allow two weeks for reporting of BCBSF activities.
How do I redeem my points? - Detailed Blue Reward Log In Instructions
Once you've earned Blue Rewards points, click "Redeem Now" under "Rewards" on the "Earn BlueRewards" page. Within a day or two, you'll receive a reward certificate at the email address you provide with instructions on how to choose your merchandise. The redemption email/website lets you choose your rewards based on points you've earned in the current calendar year. Your merchandise is then emailed or shipped to you per your request. $25 gift cards only cost 100 Blue Rewards Points. You'll also be able to redeem Blue Rewards points for gift cards, designer apparel, electronics and more!