Career Services
(863) 674-6003
Office: A-115
Career Services on the Hendry Glades Center offers many career-related services to students and the community. Services offered include:
Choosing a major
Exploring and finding a career
Career Assessments
Myers Brigg Type Inventory
TypeFocus, Personality Type Tool
Work Values Inventories
Strong Interest Inventory
Career Counseling
Resource Library – books, DVD's, websites
Job Postings – electronic job bank
Resume, Cover letter, and Interview assistance
Make an appointment, call or drop in to Career Services.
Employers are invited to contact Career Services to access our on-line jobs posting system to list full and part time jobs and to view student resumes.

Try this helpful link: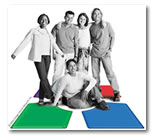 FSW JobNet is a Job Posting System for students, alumni, and employers. You can view job and career listings 24 hours a day. You can upload a resume for review. Once reviewed, your resume can be viewed by registered employers. Students and Employers – Click FSW JobNet to register!