WILLIE FILKOWSKI AND BRITA THORNE PRESENT CAMP DENIM
---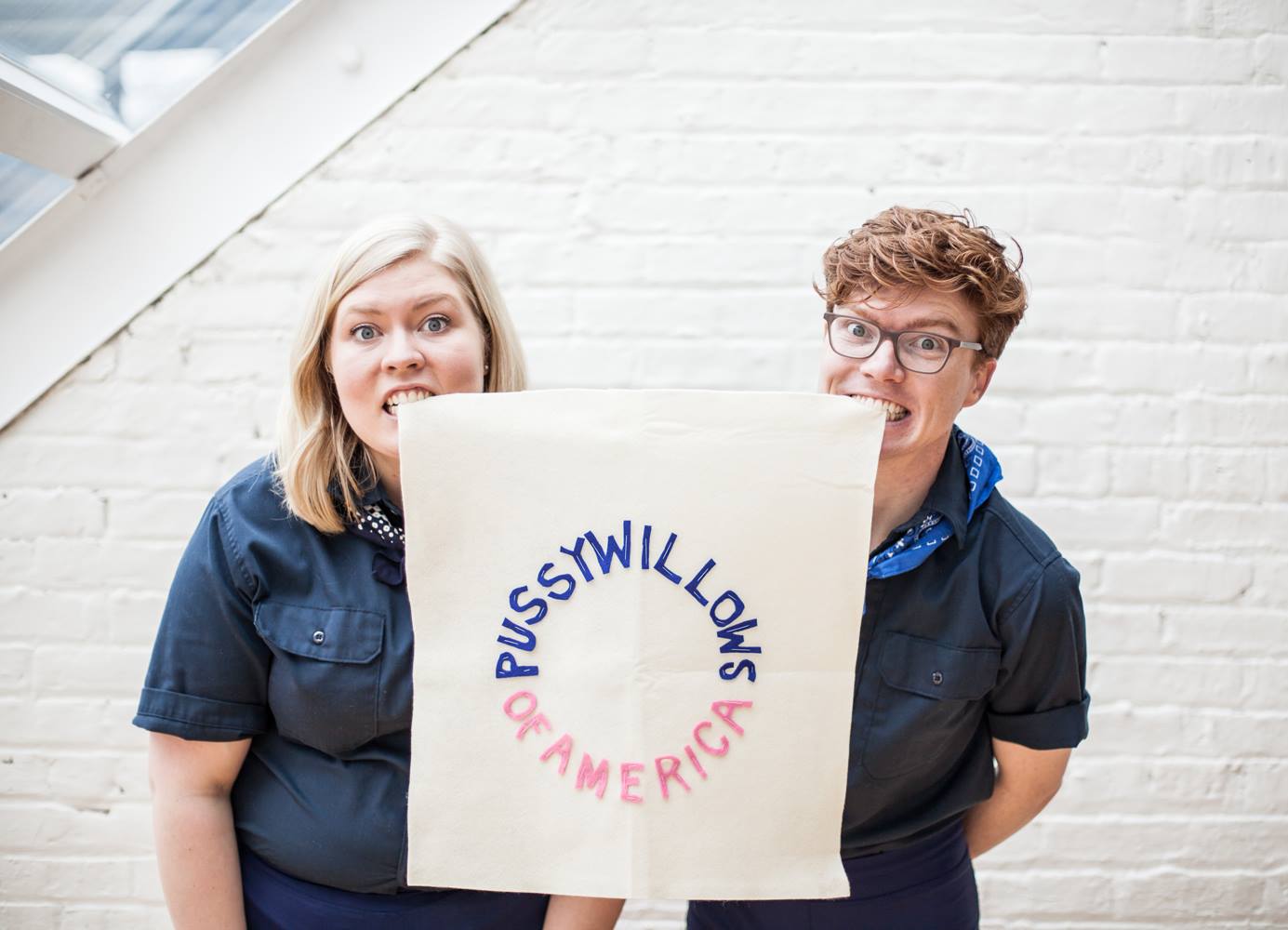 SATURDAY, MARCH 17 AT 7:00 P.M.
BLACK BOX THEATER, HUMANITIES HALL (BUILDING L)
Camp Denim tells the story of a fake/real radical/queer/feminist summer camp with no campground. Without a space to call home, Camp Denim seeks to become the living guidebook for a nomadic generation. Camp Denim is where the Pussy Willow scouts push themselves to become the radicals the United States needed eight months ago.
Performing as camp counselors, the actors will present skits, recite poetry and reckon with our own internalized misogyny. The characters will award new Pussy Willows with merit badges for things like Dismantling The Patriarchy, Best Tinder Bio, and of course, the coveted Lavender Menace Badge.
Maggie Nelson says the violence happens in the space between categories. A true Pussy Willow fills in that space with s'mores and macramé.
ARTIST BIO:
Willie Filkowski is a writer/performer living in Chicago. He has a BFA in Interarts Performance from the University of Michigan, and came within striking distance of completing an associate's degree at Florida Southwestern State College. He typically works with smarter and more talented accomplices like Brita Thorne (Fargo/Faygo/Faygo/Fargo), Nola Smith & Corey Smith (Who is Luther Burbank?), and Gabrielle DeCaro (The School of Professional Wrestling.) He hopes to one day become a Weimaraner. See more of Willie Filkowski here, www.filkowski.com