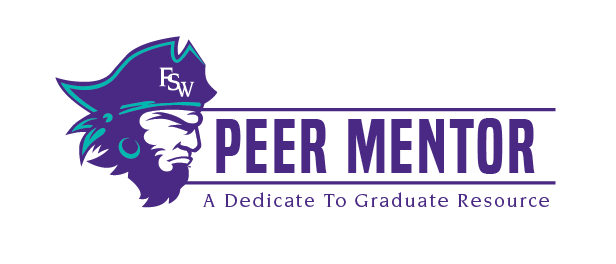 Build Leadership, Communication, Collaboration, & Critical-Thinking Skills
Become a Peer Mentor!
As a Peer Mentor, you will help students transition and adjust to College academically and socially and provide basic information to students regarding advising services, student services, course content, and campus life. Peer Mentors are paired with Cornerstone (SLS 1515) course(s) and serve to connect students to campus resources, facilitate Student Success workshops, and support other campus community events.
"My Peer Mentor was incredibly encouraging and supportive – they helped me feel connected to the FSW community and shared information about student resources, inspiring me to become a Peer Mentor and stay at FSW!"
- Former Mentee and Current Peer Mentor, Karris Baldwin
"My favorite part of the Peer Mentor Program is that I get to help other students while building my own leadership skills."
- Current Peer Mentor, Bryanna Ball