Peer Mentor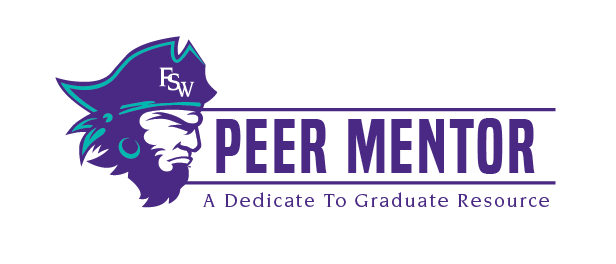 Build your leadership, communication, teamwork, and goal-setting skills by being a Peer Mentor!
As a Peer Mentor, you will be trained to help students transition and adjust to college life and academics. Peer Mentors will be assigned to assist with a SLS 1515 course(s) and will facilitate New Student Orientation, facilitate Dedicate to Graduate workshops and events, and attend regular Peer Mentor team meetings and additional in-service trainings throughout the term.
"My peer mentor was extremely encouraging and provided information about resources on campus, shared updates each week, and really inspired me to be a Peer Mentor and stay at FSW!"
- Former Mentee and Current Peer Mentor, Richard Brown
"My favorite part of the Peer Mentor Program is that it allows me to be on campus and stay involved, and helps me do better in my own classes."
- Current Peer Mentor, Evelyn Pacheco