Five Benefits of Joining The FSW Alumni Association:
CONNECT with a variety of programs and benefits. Alumni are invited to participate in programs and events ranging from the performing arts, building dedications, anniversary galas, BBQs, baseball games, and luncheons. Alumni can also join in special travel programs throughout the year.
SUCCEED with Florida SouthWestern's Department of Career Services, offering a full range of career planning and placement services. Attend our job fair and networking events throughout the year. Members also receive complimentary support through the College Central JobNet Service.
SAVE with unique services and discounts on hotel rooms, financial services, insurance, educational opportunities, and more. These offers not only save you money, but a portion of the proceeds helps support Alumni Association programs.
SHARE in the joy of giving back. We partner with local non-profit organizations to give alumni the opportunity to volunteer in our community. There are also opportunities to mentor current students.
SUPPORT the College. Generous contributions from alumni and friends of FSW have a significant, positive impact on students, faculty, and the overall education experience we offer. Alumni can choose to give to scholarships or program support.
Members of FSW Alumni Association receive benefits and discounts on- and off-campus.
On-Campus Discounts:
Alumni merchandise at the bookstore
Campus eateries
FSW music, theater and fine arts events
Periodic discounts at the Barbara B. Mann Performing Arts Hall
Classes through the Florida SouthWestern State College Continuing Education program
Other On-Campus Benefits:
Members receive the following access to campus research libraries:
Database access
Check-out of ten print items (public is limited to five)
Privilege to check-out films (film check-out is not available to public)
Access to a research librarian
Access to on-campus dental and vision care and more!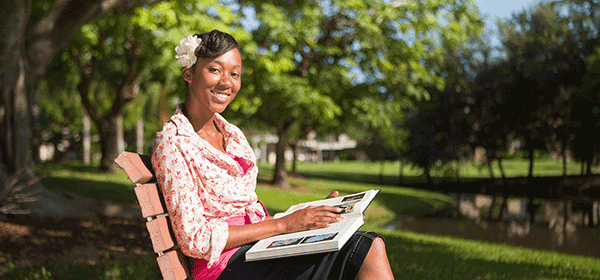 Off-Campus Discounts:
Discounts with McKibbon Hotel Group at the following Fort Myers hotel locations:
 Receive a discount when you book with the Hilton Garden Inn
Enterprise Rent-a-Car
Receive a 10% discount on rental cars in the state of Florida and 5% outside the state through Enterprise. Click here to book your rental.
CitySideFlowers.com
CitySide Flowers is a premier online florist that sells beautiful upscale, modern floral arrangements designed and hand delivered by florists everywhere throughout the U.S. When you order flowers online, use the discount code EDISON15 to receive a 15% discount on all products.
Hyatt Place Coconut Point
Refer to "Florida SouthWestern State College" when you call the Hyatt Place Coconut Point at 1-888-HYATTHP or book online.
Mike Stull Fitness, LLC
Receive a discount for both Mike's "12 Week Fitness Challenge" and his "Lunch N' Learns."  Michael is a regular guest on FOX 4 and has been featured in many magazines such as Gulf & Main.  Visit www.michaelstull.com for more detail.
Glassdoor
FSW alumni now have full access to Glassdoor! Just click here for unlimited access to all company reviews, interview questions, and salary information.