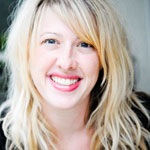 Kelly Buck, Science Teacher
Email: Kelly.Buck@fsw.edu
Phone: (239) 432-6767
Originally from Michigan, Mrs. Buck moved to Florida to attend the University of South Florida, where she completed her Bachelor's degree in Psychology with a research concentration on adolescent learning and brain development. She earned Master's degrees from both Florida Gulf Coast University and Clemson University in Biological Sciences and has taught in honors level science courses at both the high school and college level since 2006. In her free time, Mrs. Buck works with several agencies in both the United States and Mexico on sea turtle research and conservation as well as traveling with her family and seeking out opportunities to bring real-world experiences back to the classroom. She is inspired by the vision of Florida SouthWestern Collegiate High School and is excited to be a part of fulfilling that vision!