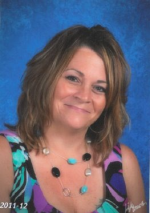 Lisa Betz – Coordinator, High School Operations
Email: lbetz@fsw.edu
239-432-6767
Lisa Betz has made the beautiful Fort Myers area her home since 1993 after relocating from Ohio with her family. After studying Business Administration and Legal Studies at Ohio State University, she entered the world of retail management in the grocery industry with IGA, a large northeast grocery chain. With her thirst for knowledge and her family background in the legal field, she returned to school at Stark State College and pursued a career as a paralegal. Through this career path, she honed her skills as an administrative office professional.
Upon arrival in Fort Myers, she worked in both retail management at Winn Dixie Supermarkets as the Assistant Store Manager and also at a prominent Personal Injury Law Firm as a Case Management Supervisor. These positions required organization, extensive customer service skills, time management, attention to details and perhaps most importantly the ability to multi-task many jobs and projects at the same time.
Mrs. Betz has always been a strong advocate of education and has always been very involved in her children's education; actively volunteering in their classrooms and teaching them from early on that a successful education coupled with maximum effort and motivation will ensure that they reach the goals they set for themselves. These beliefs are what brought Lisa to the field of education. She joined the staff of Fort Myers Middle Academy in 2006 and has since worked in the capacity of School Secretary, Bookkeeper and Secretary to the Principal. Lisa feels strongly that the transition to the education field as an administrative assistant has been an awesome experience and has fulfilled her personally beyond any of her expectations.
Mrs. Betz is very excited to have been selected to join the new Florida SouthWestern Collegiate High School – Lee Campus team, and looks forward to helping establish the school from inception through the implementation of its "vision"  with the start of the school year in August 2010.