Florida SouthWestern State College's Critical Thinking Lecture Series features community leaders and academic scholars who discuss critical thinking in their respective field of expertise or a critical topic from their area of career or academic interest.
---
Meet the Speakers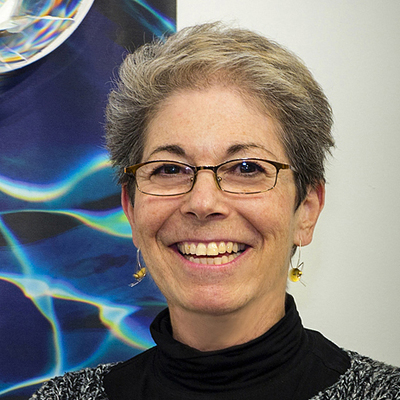 Kay Chernush presents At the Intersection of Art & Human Rights: A Photographer's Fight Against Modern Day Slavery
Wednesday, January 16 at 2:00 p.m.
In the Rush Auditorium (Building J Room 103)
Kay Chernush is a leading US photographer with more than 25 years of experience in commercial and fine art image-making. Based in the Washington, DC area, her assignments and interests have taken her all over the world in search of the "transforming moment" — using her cameras to "see" the extraordinary in the ordinary, to make visible the poetry and drama in the mundane and banal.
Her fine art work is included in the permanent collections of the World Bank, the UN Office on Drugs and Crime and the National Institutes of Health, private collections both in this country and abroad, and has been exhibited in solo and juried group exhibitions.
---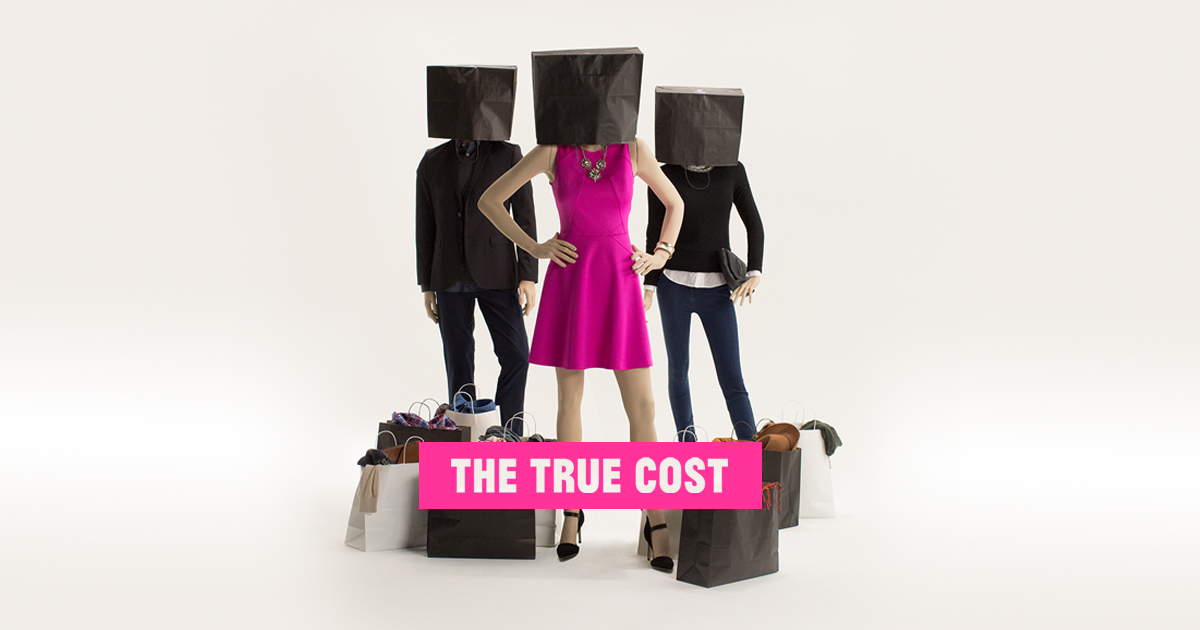 "The True Cost" Film Screening and Panel Discussion
Thursday, January 24
Film Screening at 5:00 p.m. — in J-103
Panel Discussion at 6:30 p.m. — in J-103
"The True Cost" is a story about clothing. It's about the clothes we wear, the people who make them, and the impact the industry is having on our world. The price of clothing has been decreasing for decades, while the human and environmental costs have grown dramatically. The True Cost is a groundbreaking documentary film that pulls back the curtain on the untold story and asks us to consider, who really pays the price for our clothing?
Filmed in countries all over the world, from the brightest runways to the darkest slums, and featuring interviews with the world's leading influencers including Stella McCartney, Livia Firth and Vandana Shiva, The True Cost is an unprecedented project that invites us on an eye opening journey around the world and into the lives of the many people and places behind our clothes.
---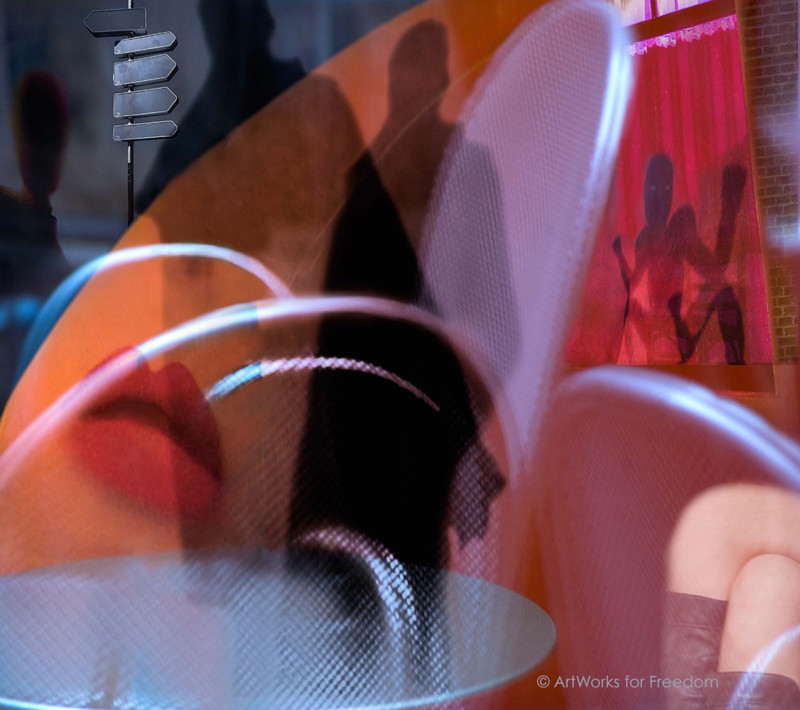 Human Trafficking Prevention Round Table Discussion
Thursday, January 31 at 2:00 p.m.
In the Rush Auditorium (Building J Room 103)
The Human Trafficking Prevention Round Table Discussion will include local States attorney, law enforcement, human trafficking victims' advocates and service providers discussing prevention efforts.
This event is organized thanks to the Human Trafficking Awareness Partnerships Inc.
---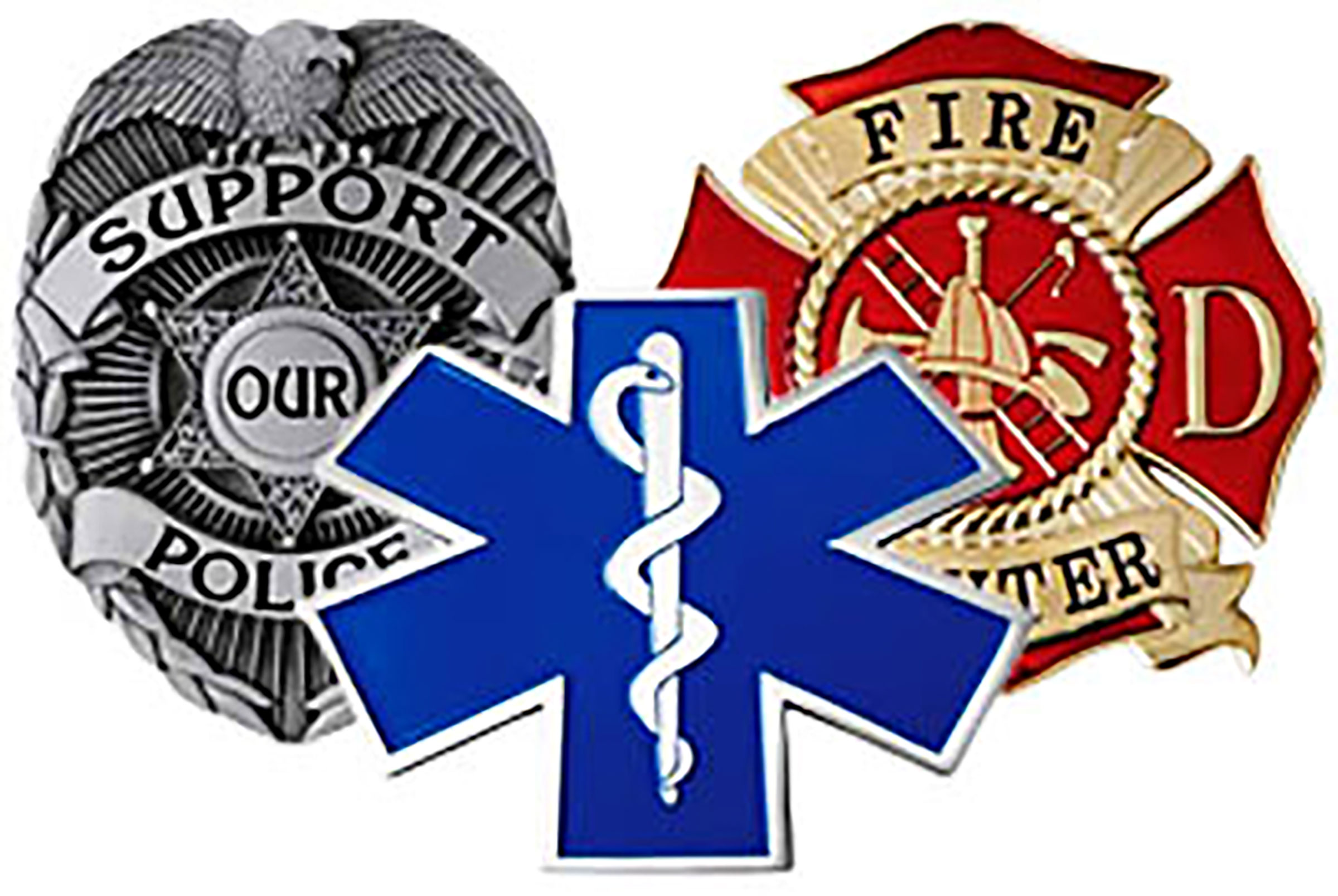 Think Like a First Responder: A Panel Discussion
Monday, February 4 at 6:00 p.m.
Thomas Edison: U-102, Collier: A-103, Charlotte: O-117, Hendry/Glades: A-106
Learn about the critical thinking process of our first responders through a panel discussion entitled Think Like a First Responder. Local first responders from representing the profession of firefighter, EMS, and law enforcement will share stories from their career and critical thinking process.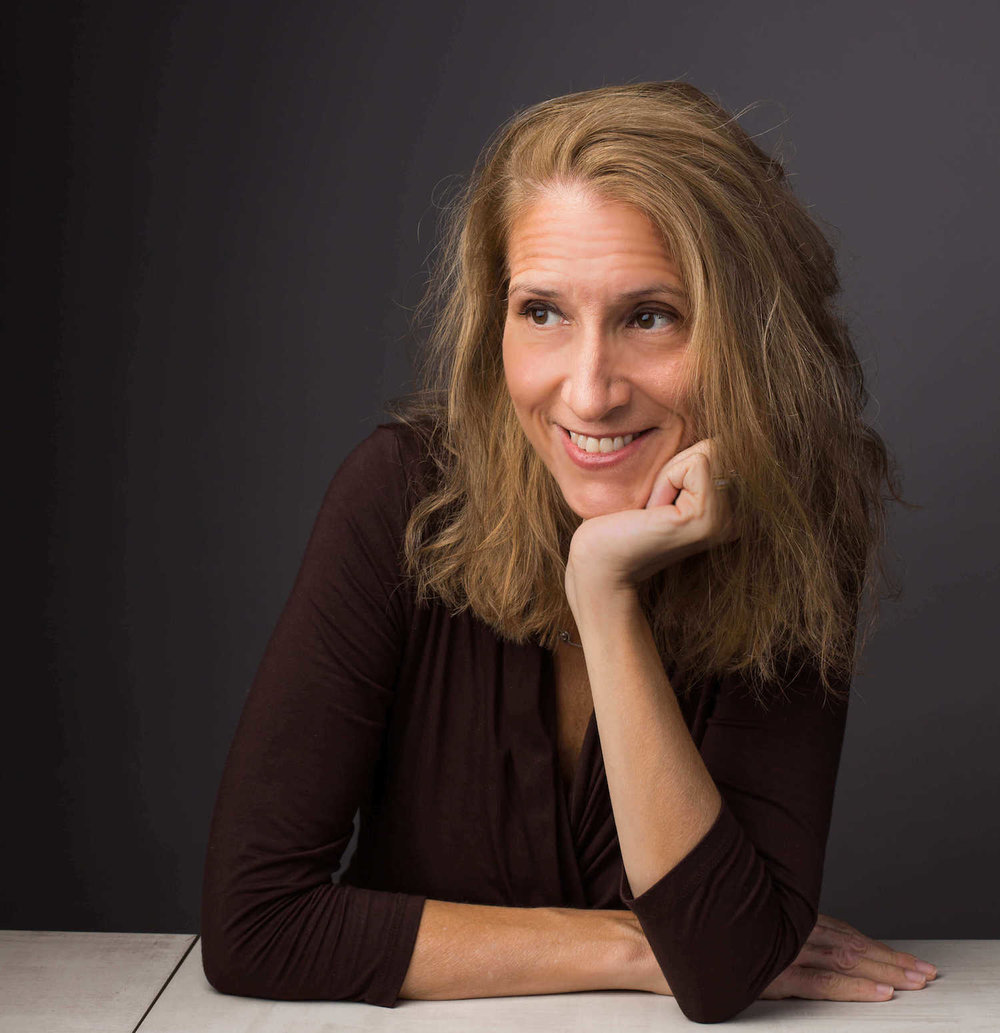 Dr. Catherine Sanderson presents The Science of Happiness
Wednesday, February 13 at 11:00 a.m.
Thomas Edison: U-102, Collier: G-109, Charlotte: J-118, Hendry/Glades: A-106
Dr. Sanderson received a bachelor's degree in Psychology, with a specialization in Health and Development, from Stanford University, and received both masters and doctoral degrees in Psychology from Princeton University.
Her research has received grant funding from the National Science Foundation and the National Institute of Health. Professor Sanderson has published over 25 journal articles and book chapters in addition to four college textbooks, middle school and high school health textbooks, and a trade book on parenting. Her latest trade book, The Positive Shift, will be released in January of 2019. In 2012, she was named one of the country's top 300 professors by the Princeton Review.
Professor Sanderson's talks have been featured in numerous mainstream media outlets, including The Washington Post, The Boston Globe, The Atlantic, and CBS Sunday Morning with Jane Pauley.
---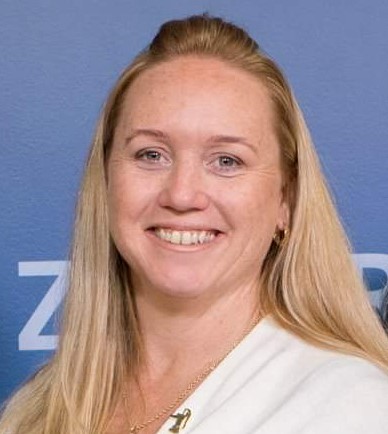 Chrissy Mettauer presents It's Ok: You Didn't Know You Were a Polluter, Too!
Wednesday, February 20 at 6:00 p.m.
Thomas Edison: U-102, Collier: A-103, Charlotte: O-117, Hendry/Glades: A-114
Chrissy Mettauer, a Southwest Florida native and graduate of Florida SouthWestern State College, has led Mettauer Environmental in Alva with her husband, Chris, since 2012. She also is one of two certified Ziglar Legacy Speakers in Florida. At Mettauer, Chrissy leads an environmental team of 22 and is a licensed general contractor, pesticide applicator, and stormwater inspector. An avid boater and kayaker, one of Chrissy's passions is clean water. Her latest venture at Mettauer Environmental is teaming up with Ecological Labs Inc to be the only Preferred Applicator in Southwest Florida of various non-hazardous, all-natural solutions (MICROBE-LIFT® and Quantum Growth) that clean water, promote healthy aquatic life, and that act as an alternative to toxic fertilizers.
---
Heather Olson presents Thinking Critically About Happiness
Tuesday, February 26 at 2:00 p.m.
Thomas Edison: U-102, Collier: G-109, Hendry/Glades: A-114
Professor Heather Olson earned her Bachelor's degree in English at Florida Gulf Coast University in 2003. After completing her Bachelors of Arts, she taught high school English for nine years and completed her Master's Degree in English also at Florida Gulf Coast. Professor Olson current serves as a full-time faculty member here at FSW teaching the Cornerstone Experience course as well as English Composition.
While teaching high school and attending graduate school at night, Professor Olson found a new appreciation for the role of health, wellness, and goal setting in leading a productive and successful life. To that end she became heavily involved in the local fitness community, completed her 200 hour Yoga Teacher Certification in 2011, and spends her time outside of the academic classroom studying and teaching yoga and meditation in the U.S. and Costa Rica.
---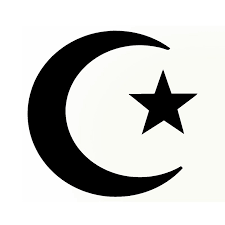 Lubna Alam will present Combating Islamophobia
Wednesday, March 13, at 6:00 p.m.
Thomas Edison: Rush Auditorium (Building J Room 103)
---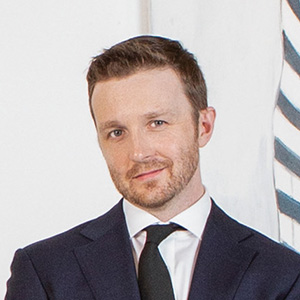 Harrison Ambs will present Did an AI Write This Ad?
Tuesday, March 19 at 12:30 p.m.
Thomas Edison: U-102, Collier: G-109, Charlotte: J-118, Hendry/Glades: A-106
Harrison Ambs is the Chief Strategy Officer at Vectra Digital — a full service, high-tech marketing firm in Fort Myers. He is implementing a custom artificial intelligence-based platform that gives clients an edge in marketing like no other in Florida. A 2018 Gulfshore Business 40 Under 40 awardee, Harrison leads the award-winning team at Vectra and ensures all clients are provided with sincere service and successful results. He has produced critically acclaimed work with clients such as Golf Channel, CBS and NBC, Al Jazeera, Powerball and Capital One.
---
Dr. Eileen DeLuca will present Where Are All the Women?: "Erasure" in the Production of Heritage Narratives
Thursday, April 4 at 11:00 a.m.
Thomas Edison: U-102, Collier: M-201, Charlotte: J-118
Dr. Eileen DeLuca is the Provost and Vice President of Academic Affairs at Florida SouthWestern State College. DeLuca attended Edison State College as a student, graduated with her bachelor degree in English education from the University of South Florida, earned a master degree in education from College of New Rochelle, and completed her Ph.D. in curriculum and instruction from the University of Florida. She is currently enrolled in the M.A. Applied Anthropology program at the University of South Florida. She has more than twenty years of experience working in secondary and post-secondary education. Her research interests center on the relationship between discourse and power across cultures. She has recently engaged in oral history research with Revolutionary and Contra War survivors and ex-combatants in Nicaragua.
---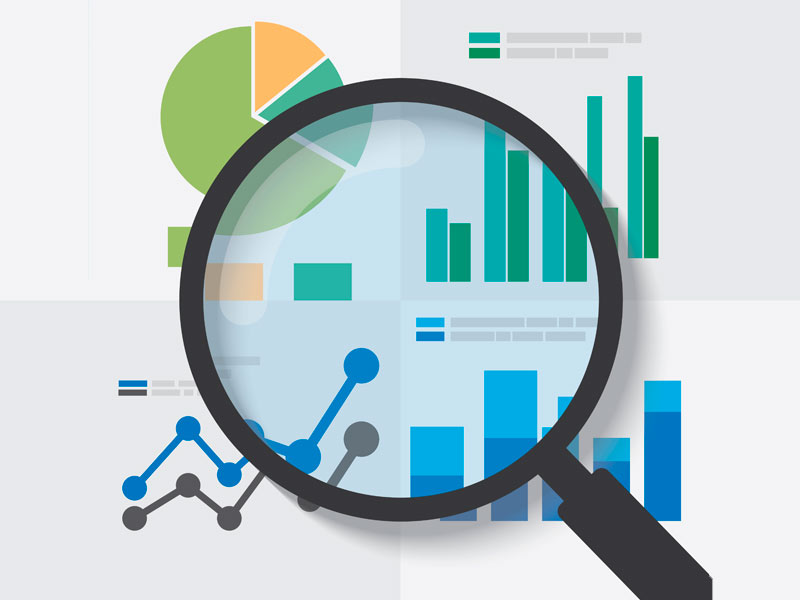 FSW Research Lecture Series
Wednesday, April 10
Lectures at 11:00 a.m. & 2:00 p.m.
Poster Presentations at 12:30 p.m.
Thomas Edison: Rush Auditorium (Building J Room 103)