Critical Thinking Lecture Series
---

Florida SouthWestern State College's Critical Thinking Lecture Series features community leaders and academic scholars who discuss critical thinking in their respective field of expertise or a critical topic from their area of career or academic interest.
Lecture Series Schedule
Click here to view the current schedule.
Contact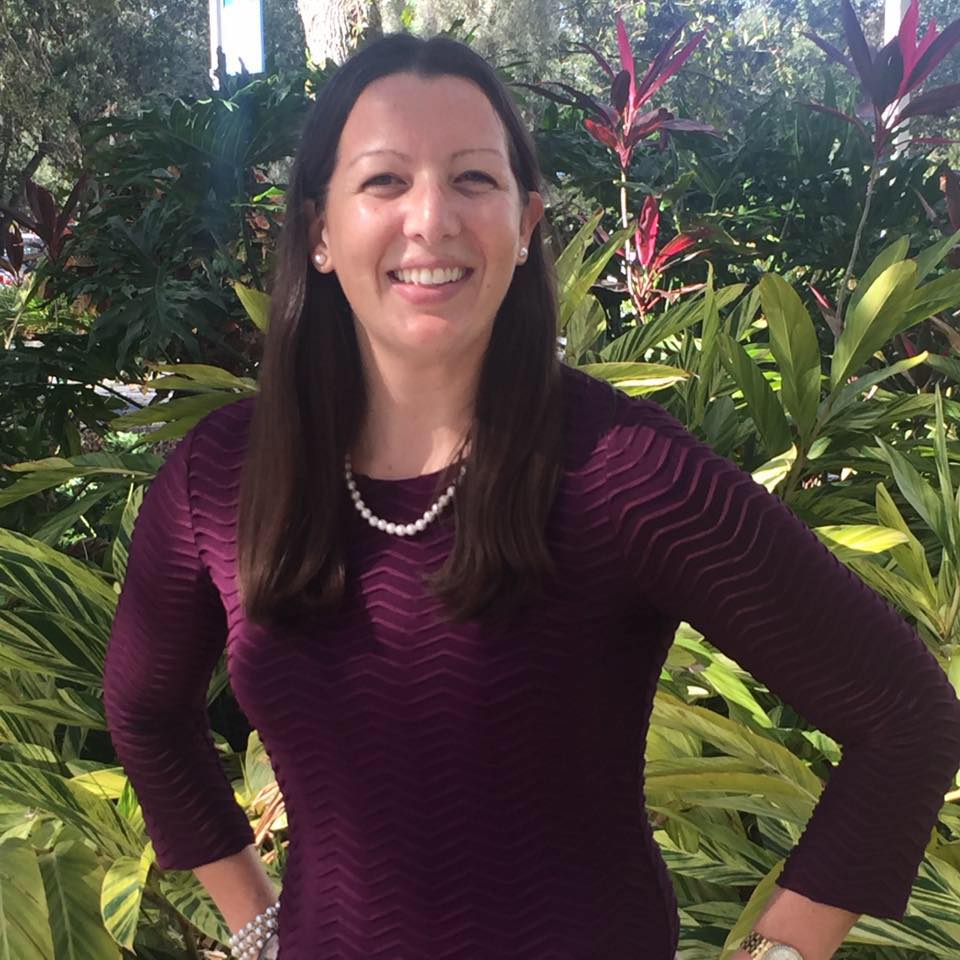 Whitney Rhyne
Director, Strategic Initiatives

Meet the Speakers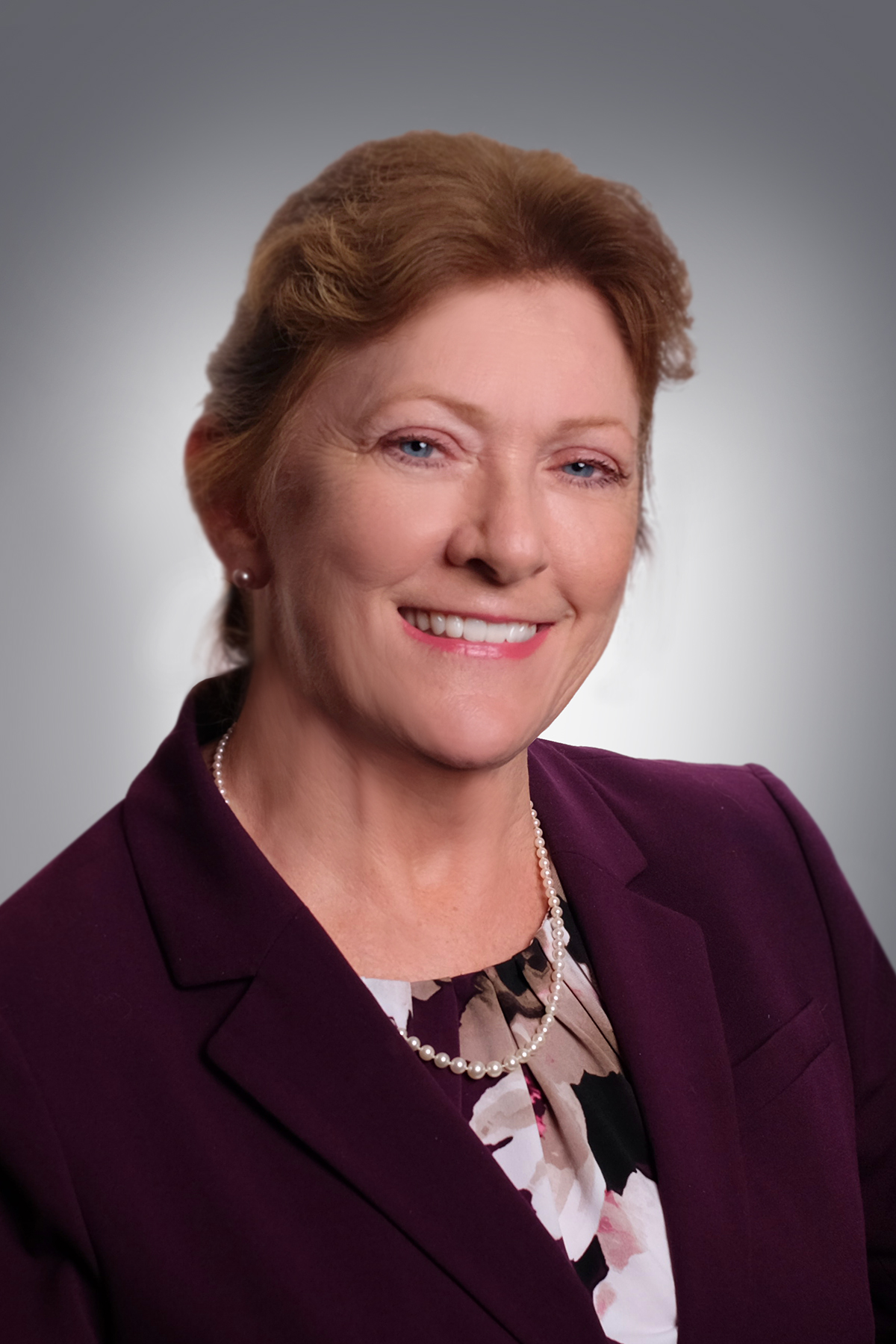 Dr. Deborah Teed - Voices in America: Diversity, Inclusion, and Democracy
Thursday, September 6, 11:00 - 12:00 p.m.
Thomas Edison: AA-177, Collier: G-109, Charlotte: O-117, Hendry/Glades: A-114
Dr. Deborah Teed has spent nearly 20 years in higher education, earning her Ph.D. in Comparative Sociology from Florida International University. Prior to joining FSW, Dr. Teed served as Associate Dean of Academic Affairs and Retention at Pasco-Hernando State College, Dade City, Florida and Dean of Social Sciences and Business at South Puget Sound Community College, Olympia, Washington.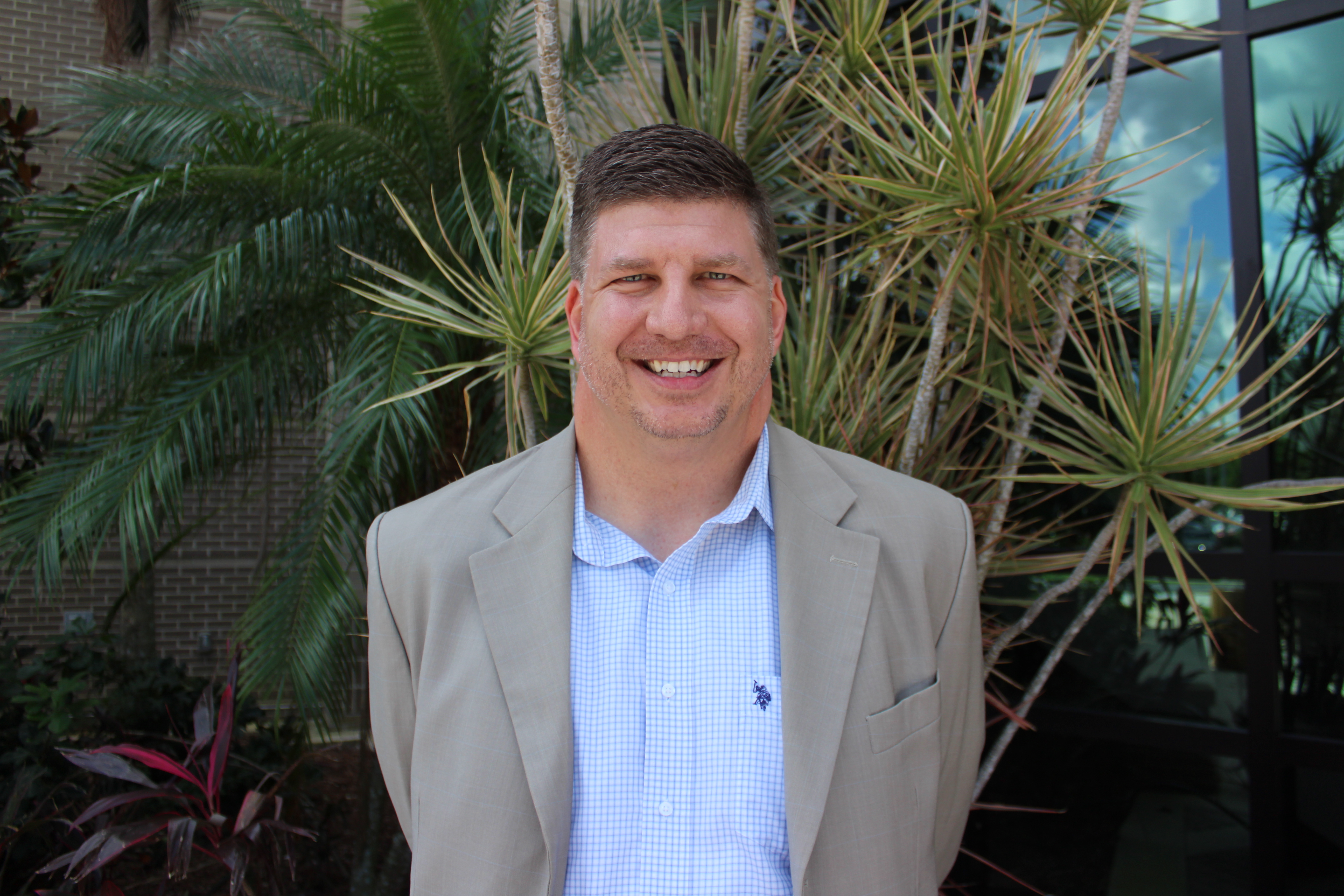 Wil Schmidt - Critical Thinking in the Digital Business Age
Wednesday, September 12, 6:00 - 7:00 p.m.
Thomas Edison: AA-177, Collier: G-109, Charlotte: E-105, Hendry/Glades: A-106
Wil Schmidt is the Global Director of New Client Engagement for Gartner, Inc. (NYSE: IT) the world's leading information technology research and advisory company. Gartner delivers the technology-related insight necessary for clients to make the right decisions, every day. Wil's Strategic Accounts Team supports IT Professionals employed at organizations with annual revenues of $10+B within the Banking, Finance, Insurance, Healthcare, and Life Sciences verticals.
Prior to Gartner Wil held sales and management roles within the Finance, Retail and Advertising industries, including founding and selling a mortgage brokerage in Nevada. His prior experience as both an entrepreneur and as an employee of a global firm offers a distinct perspective on critical thinking competencies required for a successful business career.
Wil also has had two articles published by Gartner, the latest titled "Fostering an Innovative Culture That Meets Business Requirements."
In addition to his Gartner leadership role Wil is a disciple of the Dale Carnegie teachings; an avid residential real estate investor; a basketball coach within a co-ed youth league; a newfound boater, and is an overall swell person.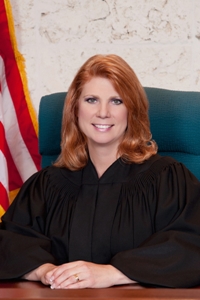 Judge Mary Evans - Applied Critical Thinking: A View from the Bench
Tuesday, September 18 at 6:00 - 7:00 p.m.
Thomas Edison: U-102, Collier: A-103, Charlotte: O-117, Hendry/Glades: A-114
Judge Mary Evans was elected to the Circuit Court bench by the voters of the Twentieth Judicial Circuit in 2014.
Judge Evans attended Edison State College, graduating with an A.A., Summa Cum Laude, Florida Gulf Coast University, graduating with a B.A., Summa Cum Laude and Stetson University College of Law in Saint Petersburg graduating with a Doctor of Jurisprudence/Juris Doctor. She was admitted to the Florida Bar in 2003, was a Florida Supreme Court Certified Mediator and was admitted to practice in U.S. District Court, Middle District of Florida.
Judge Evans was an attorney practicing with two different prominent Southwest Florida family law firms before starting her own private family law practice in 2011 and continuing until her election to the bench.
Judge Evans is the 2013 past President of the Lee County Bar Association, member of the Lee County Bar Association Executive Committee for 5 years, past Chairperson of the 20th Judicial Circuit Court Mock Trial program and is past Chairperson of the LCBA Family Law Section. She has served the Florida bar as a state member of the Family Law Section Continuing Education Committee and as a member of the Florida Bar Speakers Bureau on the subject of Merit Retention. Judge Evans service to the community includes serving as a Pro-Bono Attorney with the Florida Attorney ad Litem program, a mentor for the PACE Center for Girls, Volunteer with the Quality of Life Center Free Legal Clinic and serving on the Lee County Affordable Housing Advisory Committee. Judge Evans has been involved with numerous other charitable organizations during the past 30 years.
Judge Evans has been a resident of Southwest Florida since 1985, is married to Rowland Hand and has one daughter.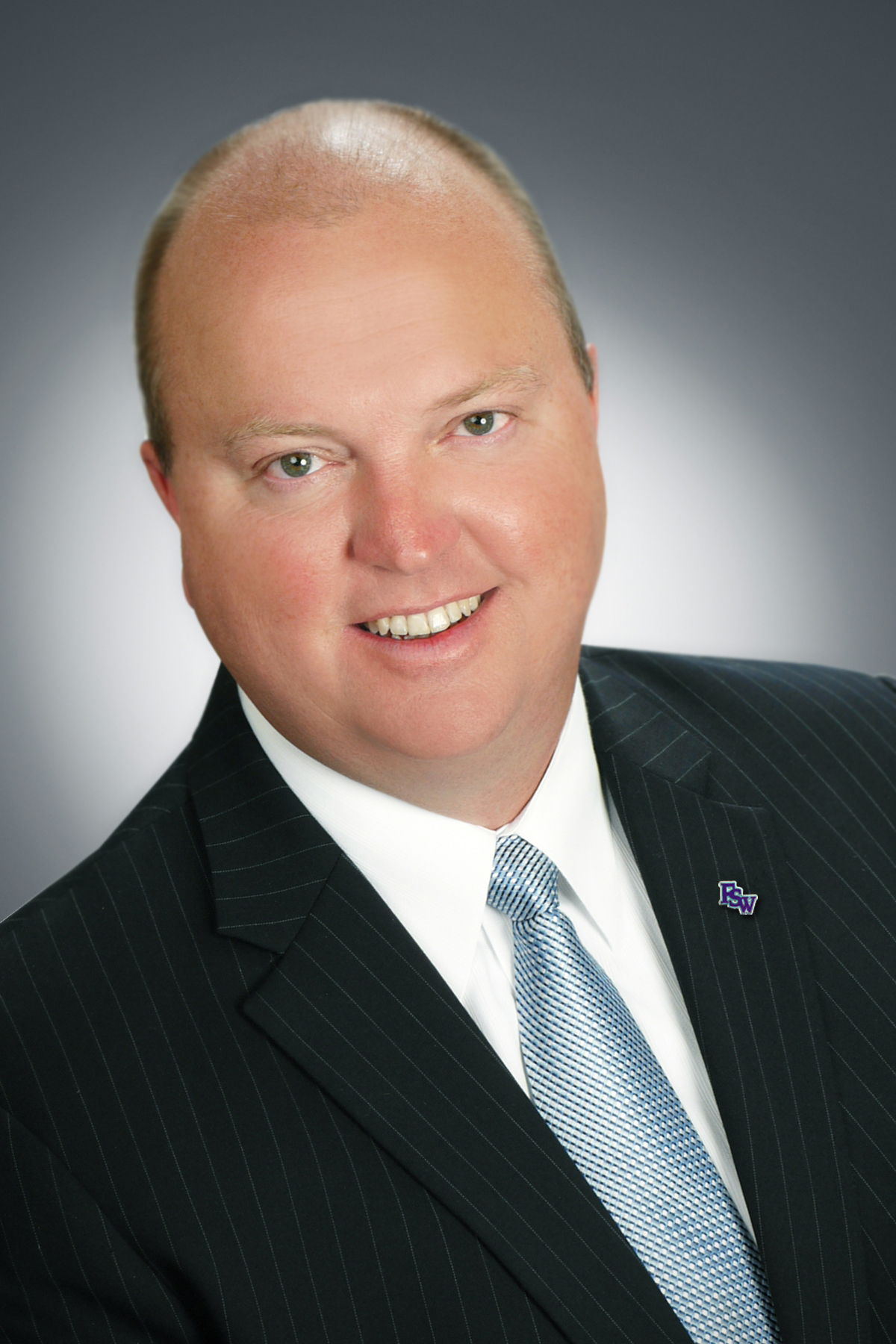 Dr. Jeff Allbritten - Critical Thinking in Higher Education
Monday, September 24 at 11:00 - 12:00 p.m.
Thomas Edison: U-102, Collier: G-109, Charlotte: O-116, Hendry/Glades: A-114
Dr. Allbritten's higher education career spans 29 years and three different state university and college systems, including Middle Tennessee State University, Florida State College at Jacksonville, and Broward College in Fort Lauderdale. Prior to becoming FSW's fourth President in 2012, he was President of Macon State College in Georgia.
Since taking the helm as President of FSW, he has worked with his college administrators to bring back athletics in 2016, starting with baseball and softball and City of Palms Park in Fort Myers. A $5 Million dollar gift from Suncoast Credit Union helped launch the construction of Suncoast Credit Union Arena, which will be home to FSW's men's and women's basketball teams in the fall of 2016 and women's volleyball in 2017. The arena will also host the Culligan City Classic boy's high school basketball tournament in December 2016 and be a community place for various events, tournaments, graduation ceremonies and more. He has also expanded international studies with partnerships with colleges and universities around the world, in addition to enhanced research opportunities for faculty and students.
Dr. Allbritten has a special passion for FSW, serving for eight years as president of the Naples Campus from 2003-2011. He expanded enrollment and courses, plus the construction of four new buildings.
Dr. Allbritten holds a Doctorate in Chemistry from Middle Tennessee State University, a Master's degree in Mathematics and a Bachelor's degree in Chemistry, both from Murray State University.
A self-proclaimed Europhile, he has traveled extensively throughout Europe with his wife, Liz.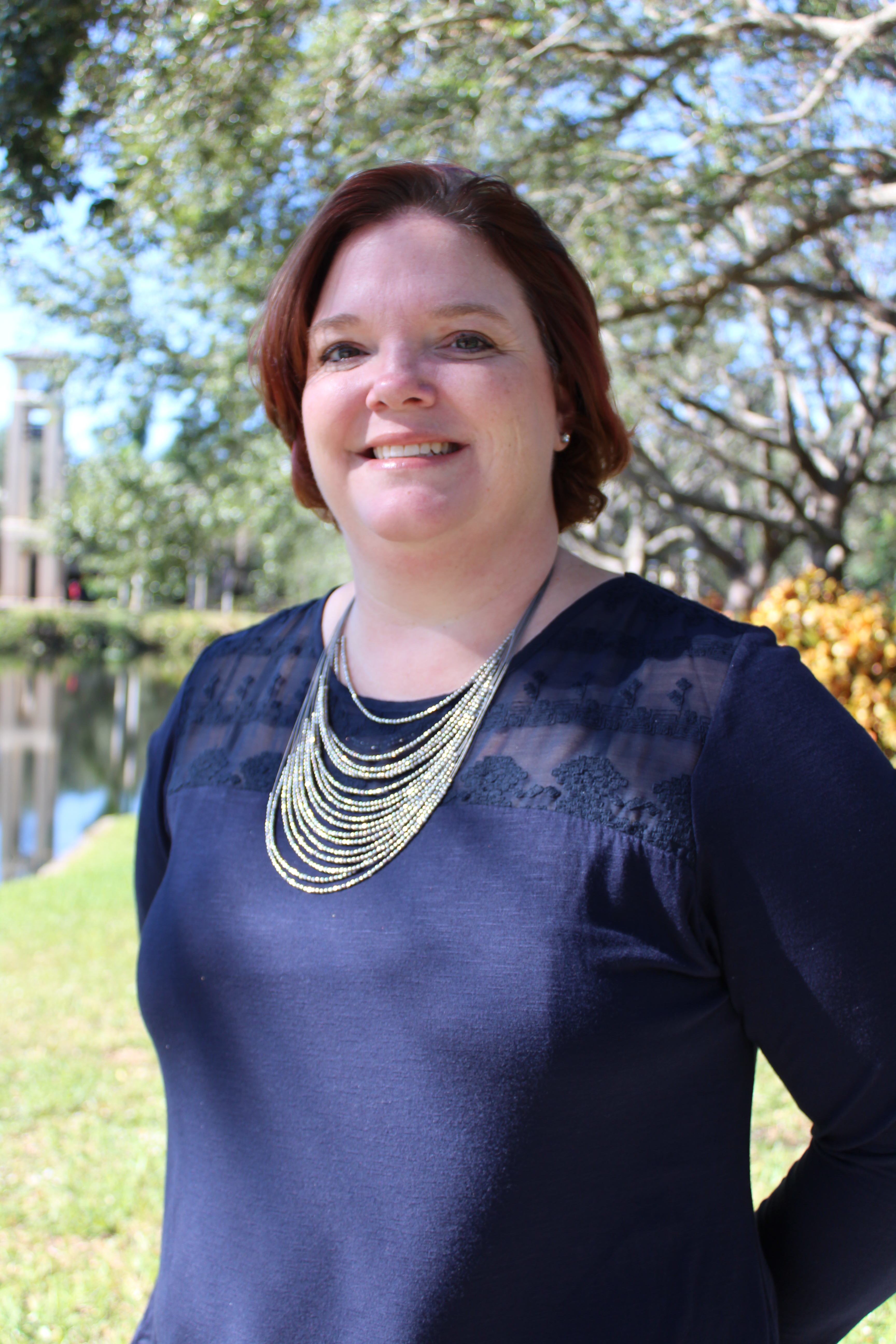 Angie Vitale - Think Like a Nurse
Tuesday, October 2 at 12:30 - 1:30 p.m.
Thomas Edison: U-102, Collier: M-201, Charlotte: O-118, H/G: A-106
Professor Vitale brings seventeen years of experience in nursing to FSW. Vitale nursing experience includes staff nurse, floor preceptor, charge nurse. Additionally, Vitale specializing in Labor and Delivery and Obstetric operating room. Professor Vitale earned her Bachelors of Science in Nursing at Eastern Michigan University and her Master of Science in Nursing at Walden University.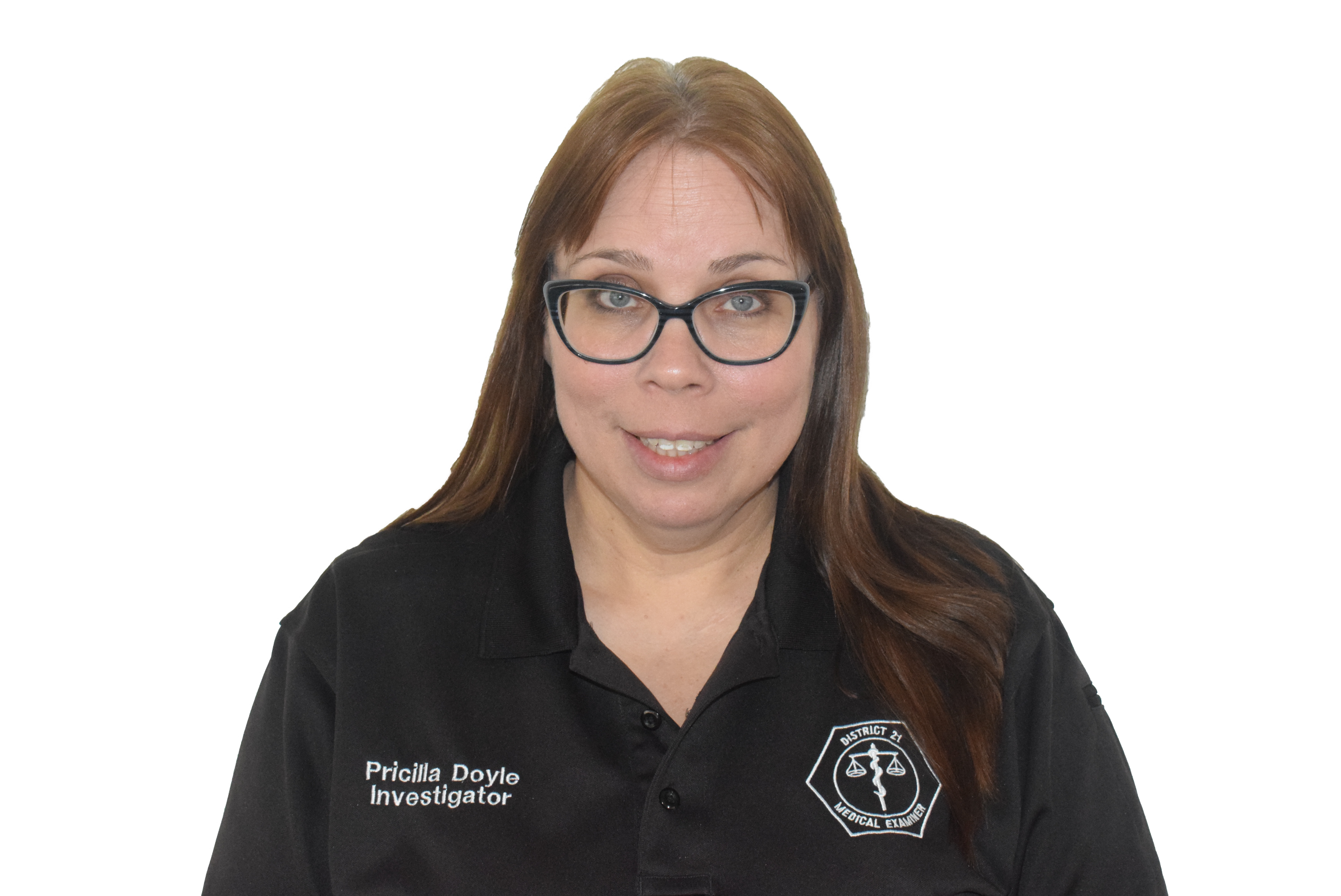 Pricilla Doyle - Critical Thinking: Tackling Challenges in Forensic Science
Wednesday, October 10 at 12:30 - 1:30 p.m.
Thomas Edison: AA-177, Collier: G-109, Charlotte: O-117, H/G: A-114
Pricilla Doyle is a Forensic Death Investigator with the District 21 Medical Examiner's Office. She is a Board Certified Fellow with the American Board of Medicolegal Death Investigators, and is a member of professional organizations including the American Academy of Forensic Science and the Florida Association of Medical Examiners.
Pricilla graduated from FSW and continued to earn a Bachelor of Science degree in Criminal Forensics at Florida Gulf Coast University and a Master of Science degree in Criminal Forensic Studies with a dual concentration, Medicolegal Death Investigation: Trauma Analysis and Behavioral Analysis.
One of Pricilla's greatest passions is teaching, Pricilla shares her knowledge and expertise as an adjunct instructor in the School of Business and Technology here at FSW where she teaches Intro to Crime Scene Technology and Intro to Forensic Science.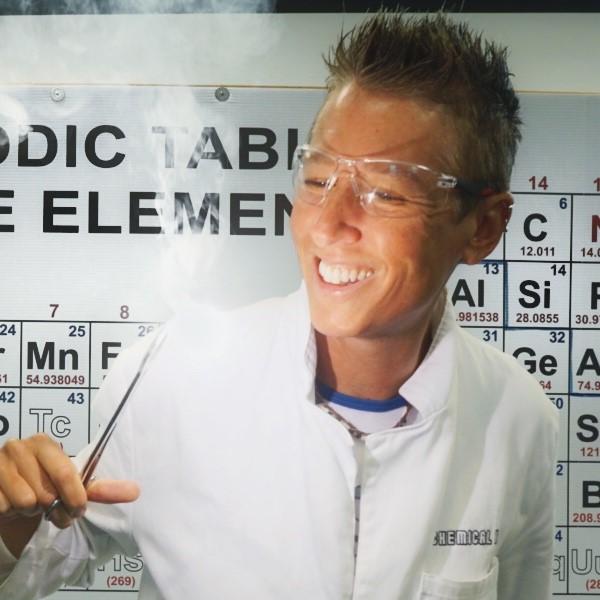 Kim Hilton - Making Chemistry -198.5 Degrees of Cool
Wednesday, October 17 at 2:00 - 3:00 p.m.
Thomas Edison: AA-177, Collier: M-201, Charlotte: O-117, Hendry/Glades: A-114
Professor Hilton earned her bachelor's degree in chemistry and secondary education certification from Michigan Technological University, and her master's degree in chemistry from Central Michigan University.
Prior to joining FSW, she served as a chemistry professor at Kalamazoo Valley Community College, an adjunct chemistry professor at Western Michigan University, a chemistry professor at Delta College, a chemistry and mathematics teacher at Nouvel Catholic Central High School, and an environmental chemist at Lockwood Jones & Beals Engineering & Architects, Inc. Her professional certifications include small-scale chemistry for pollution prevention in general chemistry, online and blended courses certified instructor, and learning technology innovation.
Professor Hilton has received the Outstanding Graduate Teaching Award, the Kalamazoo Public Media Network Spirit Award, and the Philo T Farnsworth Excellence in Media Creation Award. She is a Technology Grants author and recipient, an Online Best Practices Course developer, an iPad Educational specialist, and an EdTech Teacher Innovation Summit lead presenter.
She is a member of the American Chemical Society and is the creator of Chemical Kim Science, where she brings science education to local schools, children's hospital, libraries, Big Brothers Big Sisters, foster care, and scouting organizations. She is also featured in biweekly science segments on ABC affiliate stations in West Michigan and Southwest Florida.
Professor Kim and her wife have four children and enjoy travel, photography, and running. She also used to be a bee keeper.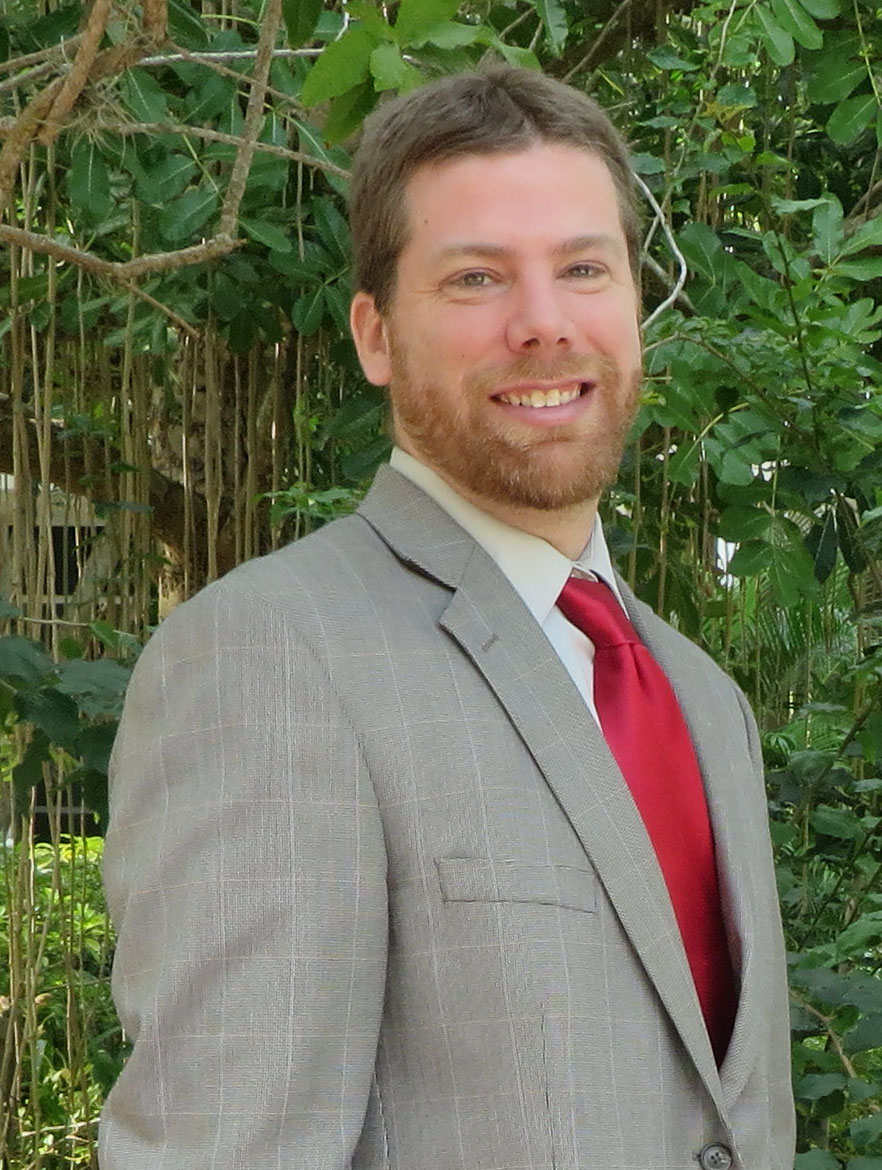 Dr. Joseph van Gaalen - Cutting Edge Science = Magic? (Thanks Arthur)
Thursday, October 18 at 6:00 p.m.
Thomas Edison Campus: AA-177, Collier: A--103, Charlotte: E-105, Hendry/Glades: A-106
Dr. van Gaalen obtained his Bachelor's degree in Environmental Sciences from William Paterson University in New Jersey in 2002, his master's degree in Geological Oceanography from the University of South Florida in St. Petersburg in 2004 and his PhD. in Geology from the University of South Florida in Tampa in 2011
Dr. van Gaalen's career highlights include:
Graduate Research funded by NASA
Spending time at sea aboard research vessels, Bellows, Suncoaster, Walton Smith and Pelican
Being an expert witness in environmental court cases in the State of Florida
Being a guest researcher at the National Institute of Water and Atmospheric Research in Hamilton, New Zealand
Appearing on NBC & ABC News interviews on sinkholes in South Florida
Being awarded the National Geoscience Teachers Award in 2013
Dr. van Gaalen's most recent positions are Visiting Marine Geologist Faculty at Coastal Carolina University from 2013-2014 and he currently serves as the Asst. VP of Institutional Research, Assessment, and Effectiveness here at Florida SouthWestern State College.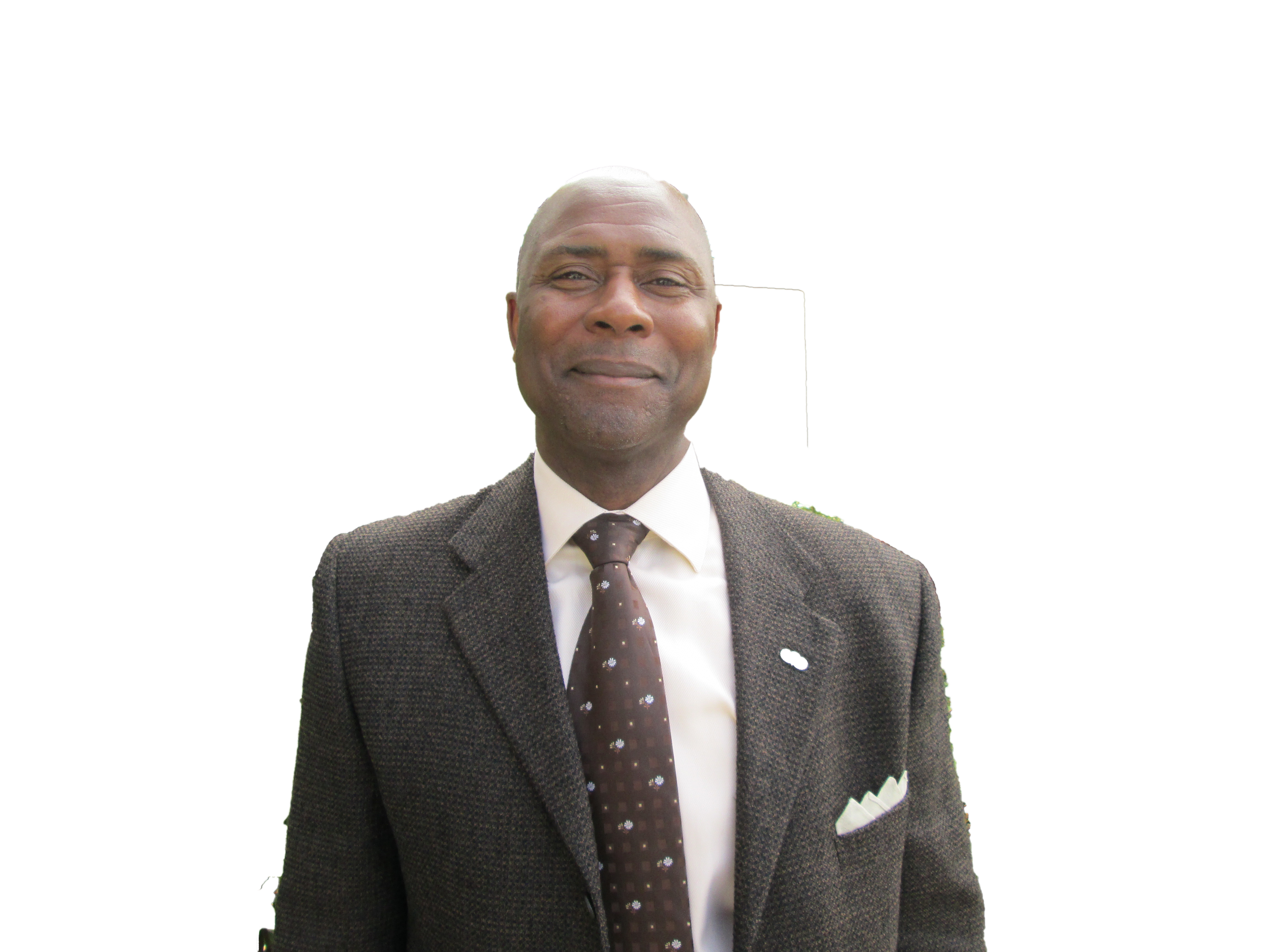 Dr. George Harvey - Servant Leadership: Lesson from the Front-Lines
Monday, October 22, 2018 at 9:30 a.m.
Thomas Edison (Lee) Campus: U-102, Collier: G-109, Charlotte: O-117, H/G: A-114
Dr. George E. Harvey is a 26-year Army retired First Sergeant. He was a high school teacher, school administrator (Dean, Assistant Principal for Curriculum, and Assistant Principal for Discipline), FSW adjunct professor, and now serves as a Student Success Advisor II. George started his educational journey in 1979 and completed his travels in 2018 with the completion of his Ed.D.
Dr. Martin Tawil - Top 10 Reasons Why People Fail
Tuesday, Oct. 30, 11:00 - 12:00 p.m.
Thomas Edison: AA-177, Collier: G-109, Charlotte: O-118, Hendry/Glades: A-114
Dr. Tawil serves as a full-time Cornerstone faculty at FSW and additionally serves as the President of FSW's Faculty Senate.

STEM Panel Discussion
Thursday, Nov. 8, 12:30 - 1:30 p.m.
Thomas Edison: AA-177, Collier: M-201, Charlotte: O-117, Hendry/Glades: A-114
November 8 is National STEM Day. STEM stands for Science, Technology, Engineering, and Math. FSW will host a panel discussion of local professionals who work in STEM professions.