Florida SouthWestern Emergency Notifications
Stay Connected. Stay Safe.
Your phone can keep you safe and help protect your friends.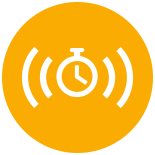 Notify people you trust to check in on you if you are alone or in an unfamiliar place. With the Safety Timer, your status & location are available to those you trust. Set it up when you are heading somewhere unfamiliar, meeting with someone you don't know, or any other time you would like someone to check on you. Your Guardians will be notified if your timer expires.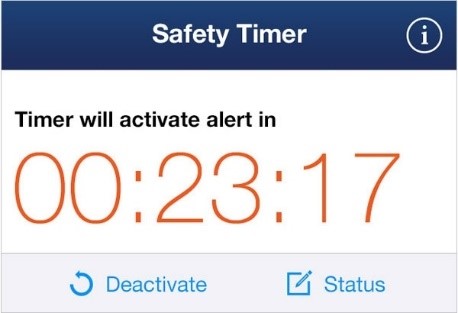 Invite family, friends, or others you trust to be your Guardian and communicate with them within the app as needed. Just like you can invite someone to check in with you, you can return the favor. When one of your Guardians sets up their own Safety Timer, you will be able to see their time, location, status, and also call or text them right away if their Safety Timer expires.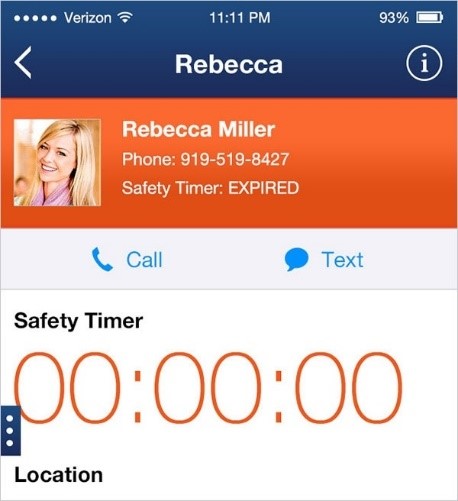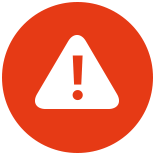 Call FSW Public Safety directly for help if you are in trouble and send text tips - including photos – if you see something suspicious.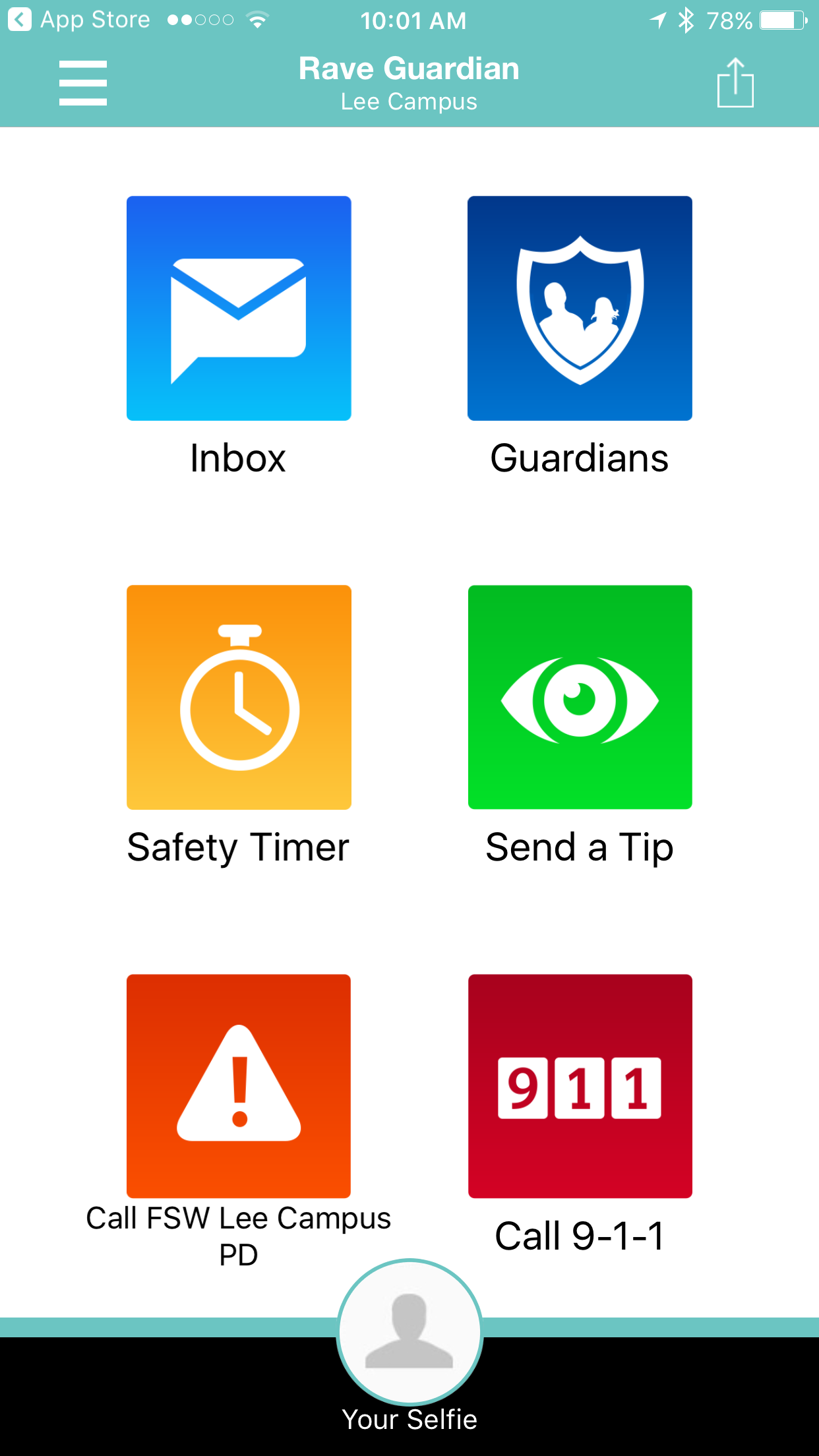 Florida SouthWestern State College joins over 1,000 campuses nationwide to use the Guardian mobile safety app powered by Rave Mobile Safety.
How To Sign Up
Go to the app store on your Apple or Android phone
Search for 'Rave Guardian'
Download the app
Login using your FSW email
Finally, make sure you check your email for the confirmation link sent from the app.
Start adding Guardians!
FSW Emergency Notifications
As a student or employee of FSW State College you will receive Emergency Notifications in the event an incident occurs on campus or some natural or man-made event causes the college to take emergency action or to close or suspend classes. You will be able to receive voice or text messages to your home or cell phone and through your FSW email. The contact information used for this system is generated by information you provided to the college.
We recommend everyone take a moment to review and update your PERSONAL EMERGENCY CONTACT INFORMATION.
To register your information and/or update your existing contact information, follow these steps:
Login to your portal account
Within 'FSW Quicklinks' select PERSONAL INFORMATION
A pop-up window with your contact information will open
Under Phone Numbers please confirm the information is accurate - It is recommended that you provide your CELL PHONE NUMBER to receive our emergency text alerts and phone calls
To update/add a contact phone number, select EDIT and fill in the correct information
For a step-by-step guide, click here (PDF Document)
Please note: All FSW telephones, including office and classroom telephones are automatically entered to receive messages so there is no need to enter those telephone numbers in your registration.
Alertus Desktop Notifications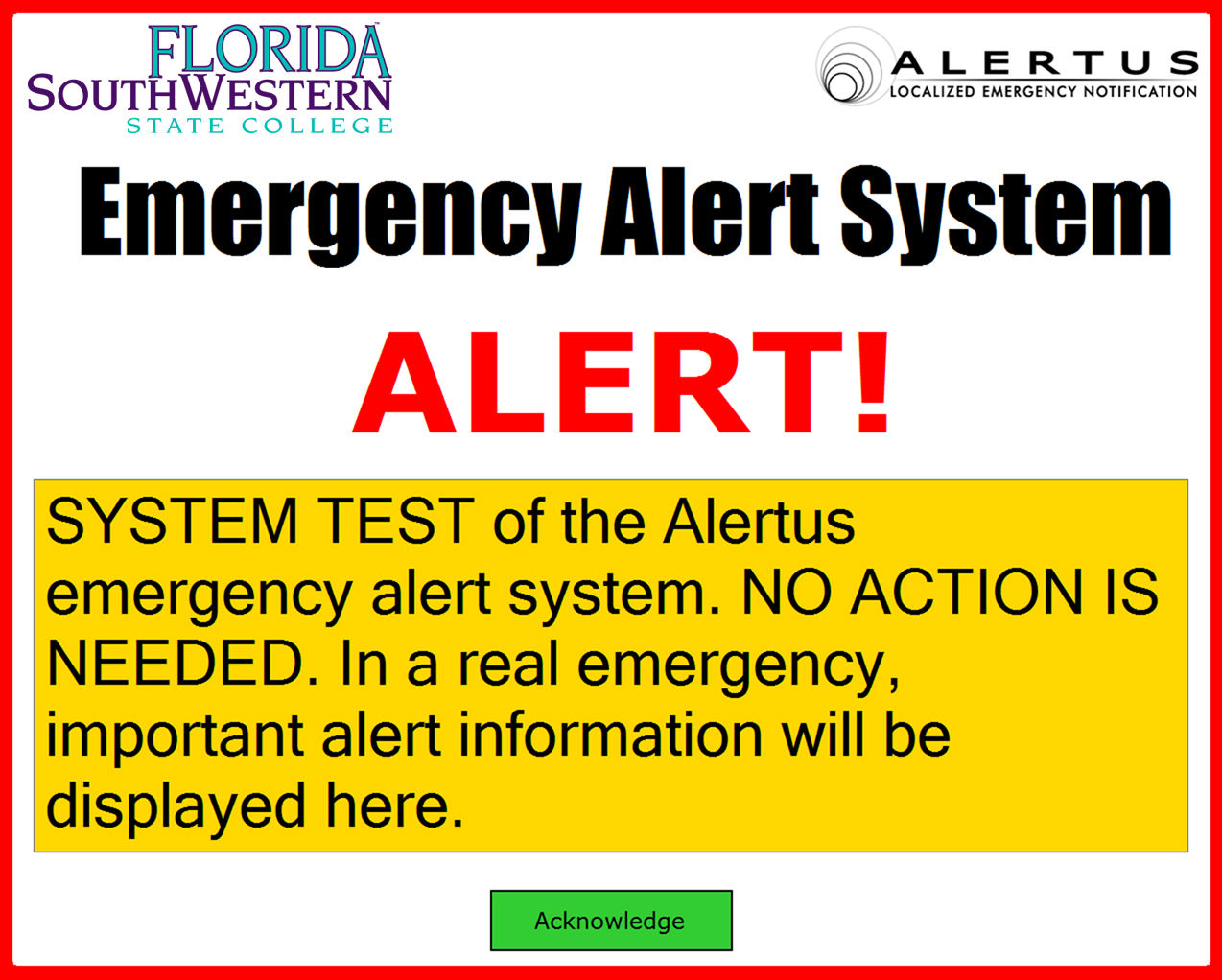 Alertus provides the FSW community with emergency notifications in cases of severe weather or other emergencies on campus. Whenever FSW Public Safety issues an emergency alert, all faculty and staff desktop workstations, computer labs, instructors stations, and student workstations will display a full-screen pop-up message. These pop-up alerts are in addition to those you may receive on your mobile devices and are not meant to replace them. View the handout for this program.