FSWC-LEE High School
---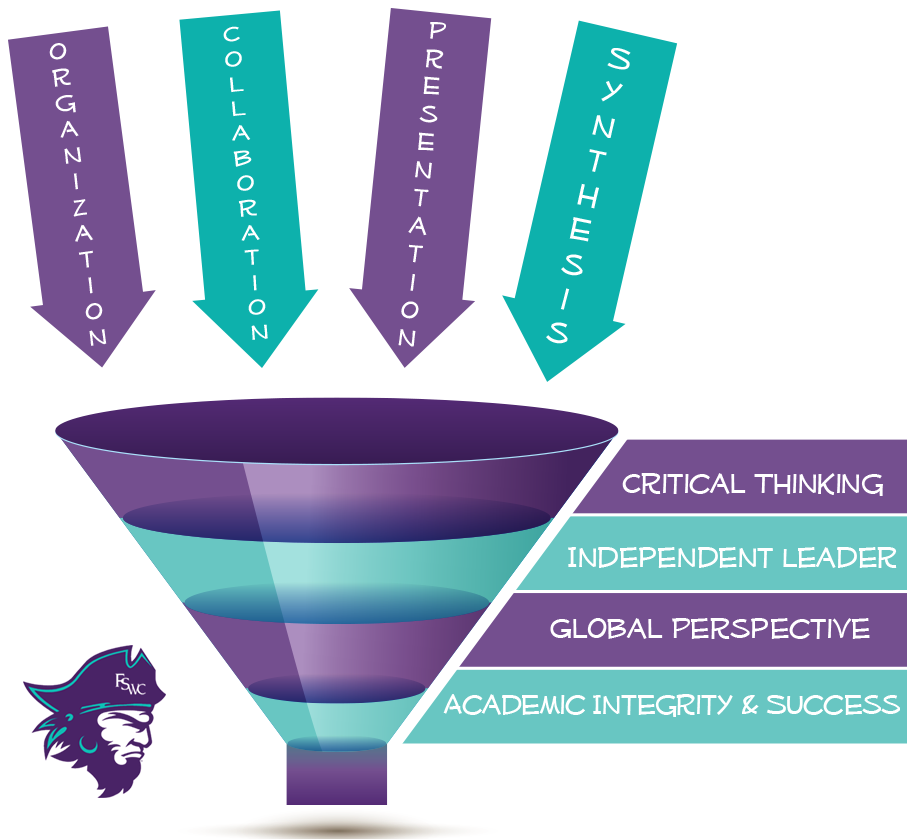 Mission:
Florida Southwestern Collegiate High School (FSWC) is a publicly-funded early college high school committed to educational innovation and academic excellence. We distinguish ourselves as an innovative, academically inspiring, and student-centered secondary school providing every opportunity to help students become independent learners who will, in turn, become global citizens capable of using critical thinking and problem-solving skills in relevant, "real world" areas.
All core courses at FSWC-Lee are taught at the honors level. Because the purpose of our school is to prepare students to enter college after just two years of high school classes, we offer a rigorous curriculum, and in our teachings, encourage the students to develop the habits and skills necessary to become successful college students. Teachers, staff and the extended school community are dedicated to making the maximum positive impact on each and every student daily, and to continually develop the important, practical skills of critical thinking, collaboration, and communication.
Critical Thinking:
---
Developed by presenting students with authentic examples/problems and challenging them to synthesize knowledge from multiple sources to develop solutions and/or opinions.
Communication:
---
Manifested largely through in-class discussion and cooperative group work, along with additional specially planned activities/presentations.
Collaboration:
---
Evidenced in each course through group challenges, lab exercises, discussions, and applied problem solving.