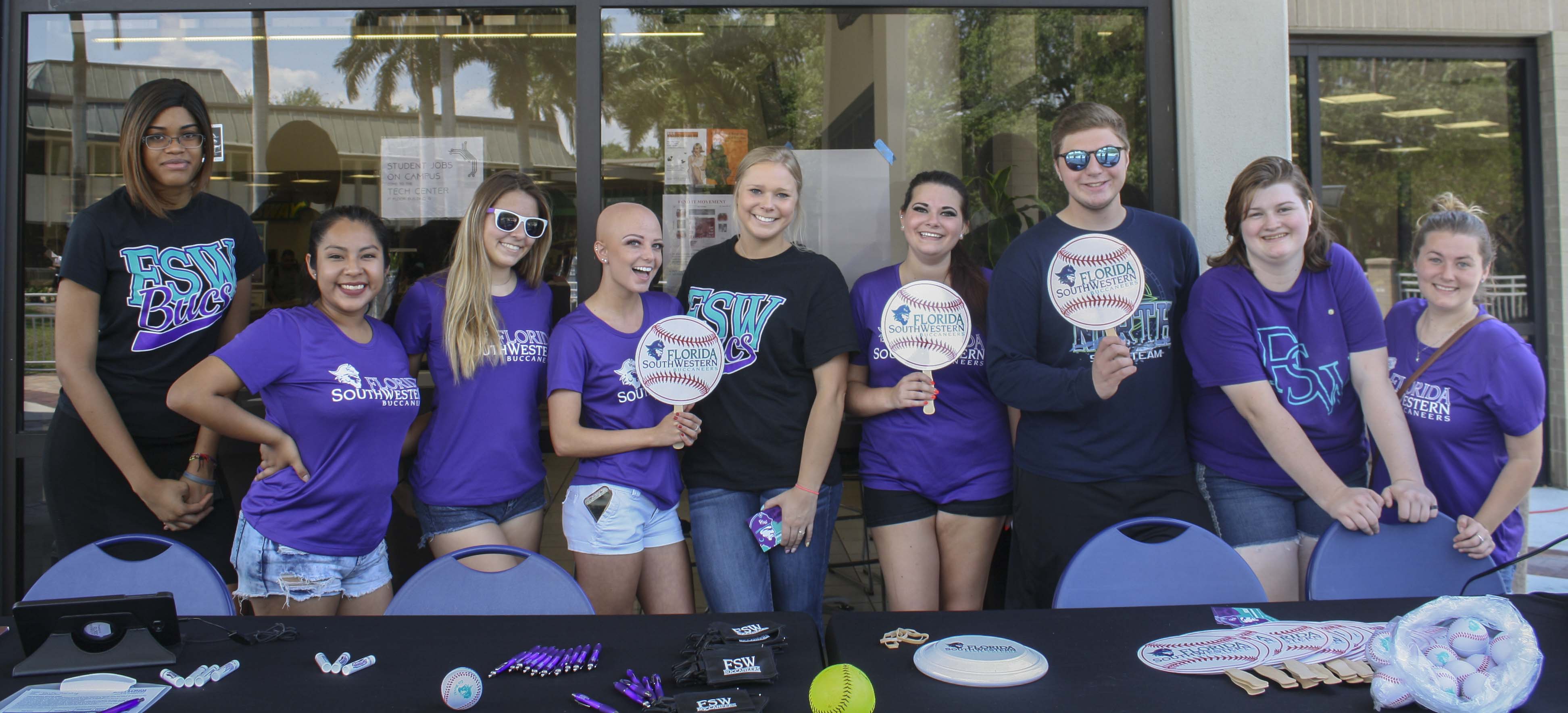 Please click on any of the following links to learn more about the clubs offered through FSW's Thomas Edison (Lee) Campus

Anime Club
Aviation Club
Bowling Club
Campus Activities Board
Cardiovascular Tech Club
Chess Club
Chi Alpha
Creative Writing Club
To provide an opportunity for students of FSW to:
Celebrate: To commemorate and honor freedom of speech, freedom of the press, writing, and literature, creativity, imagination, rhetoric, and various writing genres (e.g. Fiction, poetry, creative non-fiction, et al).
Rewrite: To intellectually support members in constructive critiques on their work or ideas in relation to literary techniques, mechanics, ethics, and development.
Artistry: To respect writing as a form of art.
Explore: To probe and examine various authors, literature, films, genres, and criticisms.
Trust: To provide a safe and civil forum to gather, express, and share all things that circumvent around writing as art, craft, and creativity.
Educate: To teach and assist the FSW community (students, staff and faculty) on civic engagements, on and off campus through writing.
Euclidean Society
Fellowship of Christian Athletes (FCA)
Gay-Straight Alliance
Hillel
Humanities
Ignite
Intervarsity Christian Fellowship
Kappa Delta Epsilon (K.D.E)
Most Magical Club
National Society of Collegiate Scholars
National Student Nurses Association
Paralegal Club
Respiratory Care Club
Philosophy Club
Phi Theta Kappa (P.T.K.)
Plant Based Plate (PBP)
Pre-Med Club
Student Economist Union
Troops and Students Connect Force (T.a.S.C.)
United Gamers Association (U.G.A.)
Yoga Flow