Veteran Services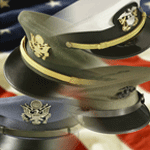 Florida SouthWestern State College is an approved Institution for Veterans Education Benefits. Veterans, and those eligible for VA benefits, must meet Florida SouthWestern State College admission requirements in order to be certified by the VA Certifying Official and receive VA Education benefits. Eligible students are to complete the required VA procedures as early as possible.
How to Apply for Veterans Education Benefits
Apply Online- Veteran Online Application

The Veterans Affairs Office for Florida SouthWestern State College is located in Howard Hall (Q), Room 107. Veterans and dependents of veterans who are eligible for educational benefits must:
Complete application for VA Education Benefits on VonApp or paper form (22-1990 or 22-5490)
Apply for admission to the college as a degree seeking student. Then, submit transcripts from ALL prior education, including military transcripts, to the FSW Transcript Office. (The VA requires that all prior education be assessed for transferability of credit prior to certification of enrollment).
Provide the FSW VA Office with copies of: Application for VA Education Benefits, DD-214, Certificate of Eligibility, and any other requested forms/documents.
Submit the "Veteran's Deferment Request Form" via your student portal EVERY time you register for classes or change your schedule. This will ensure the VA is notified of your enrollment and prevents your classes form being dropped due to non-payment. Deferments should be submitted as early as possible and at least 1 week prior to the start of a term.
Notify the Academic Advising office of any change in degree program and complete a "Change of Program or Place of Training" form. (22-1995 or 22-5495)
Sign up for an "E-Benefits" account at www.ebenefits.va.gov. This is the best way to access information such as: Certificate of Eligibility, remaining entitlement, etc. (Optional but recommended)
Apply for FAFSA to see if there is additional Federal Grant funding that can help cover your educational expenses. (Optional but recommended)
Deferment of Tuition

Per Florida Statute 1009.27: "Any veteran or other eligible student who receives benefits under chapter 30, chapter 31, chapter 32, chapter 33, chapter 34, or chapter 35 of Title 38, U.S.C., or chapter 106 of Title 10, U.S.C., is entitled to one deferment each academic year and an additional deferment each time there is a delay in the receipt of benefits." Veteran deferments are processed by Florida SouthWestern State College, Office of Veteran Affairs.
Click Here for more info.

Change of Status and Attendance

All changes in student's enrollment/classes need to be sent to the FSW Veterans Affairs Office immediately. Students can notify the office of withdraw by either email or phone call. Schedule changes can be submitted via the deferment form on the student portal.

Such changes can result in incorrect payments from the VA. Withdrawals and grades of "W" are retroactive to the beginning of the term, and the VA does not pay for courses in which the student receives a grade of "W."

Veteran Transfer Students

A transfer student must have transcripts from previous colleges forwarded to Florida SouthWestern State College prior to transferring. The Veterans Administration (VA) must be notified of any credits accepted by the College. The student's certification of enrollment will not be processed by the FSW VA office until the transcripts are received and evaluated by FSW State. Failure to have the certification finalized will delay the veteran's benefit check(s).

Approved VA Programs

The student must be working toward an approved degree in order to receive VA benefits. Once the Veteran's Deferment form is received, Academic Advising will review the students schedule to ensure all classes the student plans to take are required for their chosen degree. This will avoid the possibility of overpayment for classes not required.
Students will not be paid for courses repeated to earn a higher grade, unless the student received a grade that is not considered "passing".

Veterans and Dependents of Veterans

Veterans and spouses/children of deceased or 100 percent disabled veterans should apply for benefits via VonApp or contact the Veterans Affairs Office for the appropriate forms. Call 1-888-GI-BILL-1 for more information about VA Education Benefits and available Benefit programs.

National Guard Fee Exemption

Recommended National Guard enlistees may be eligible to receive a fee exemption for a percentage of their tuition costs. Students should contact the National Guard Education Officer for more information. Eligibility for the exemption must be processed by the Cashier's Office, Lee County Campus."

Standards of Progress for Veteran Educational Benefit Recipients

Veterans must maintain at least a "C" (2.0) grade point average to remain in good standing. If the veteran does not have a 2.0 or higher after attempting 12 credit hours, the student will be placed on academic warning. After attempting 24 credit hours, if the veteran still has less than a 2.0 GPA, the veteran's benefits will be terminated by the VA.