Featured Speakers
---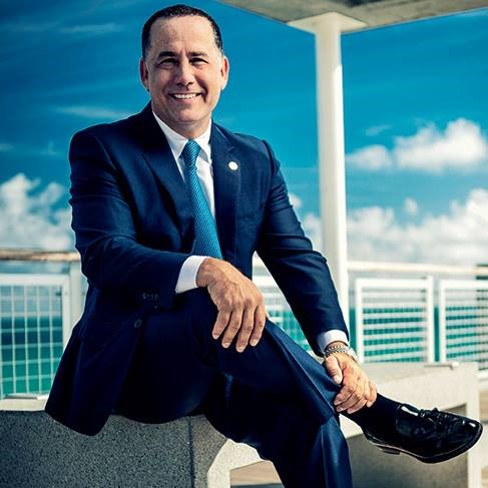 Philip Levine
Thursday, March 22 at 7:00 p.m.
Rush Auditorium, Building J Room 103
Philip Levine is an American philanthropist, entrepreneur, and politician who served as Mayor of Miami Beach, Florida, from 2013 to 2017. Philip Levine was born in Boston, Massachusetts, and moved with his parents to South Florida at the age of 10. Levine is a graduate of Broward County's public school system and is a graduate of the University of Michigan with a degree in Political Science. Following his graduation, Levine made Miami Beach home and has been involved in many philanthropic and community organizations. During his tenure as Miami Beach Mayor, Levine has advocated publicly for action and attention to the issues of climate change. In 2016, he appeared in Leonardo DiCaprio's documentary "Before the Flood" and in an episode of the National Geographic Channel series "Years of Living Dangerously," hosted by Jack Black, to discuss the reality and impact of sea-level rise in Miami Beach and across Florida.
---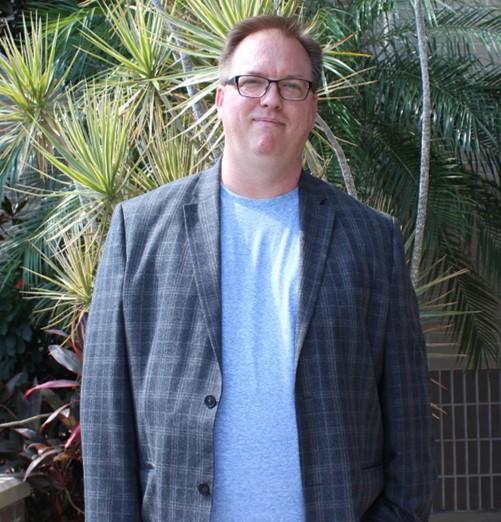 Dr. Elijah Pritchett
Rotten, Vicious and Damned: Punk's Subjectivity of Resistance
Wednesday, March 14 at 12:30 p.m.
Rush Auditorium, Building J Room 103
Dr. Pritchett is a Professor of Humanities at Florida SouthWestern State College. Pritchett teaches classes focused on Greek mythology, the ancient word, the renaissance, and great human questions. Dr. Pritchett's students are moved by his passion and knowledge and describe him as inspiring, motivating, and thought-provoking.
---
Dr. Bruno Baltodano, Dr. Wendy Chase, and Dr. Eileen DeLuca
Positioning Power: Structured Violence, Insurgency, and the Art of Transgression
Tuesday, March 20 at 11:00 a.m.
Building U Room 102
Dr. Bruno Baltodano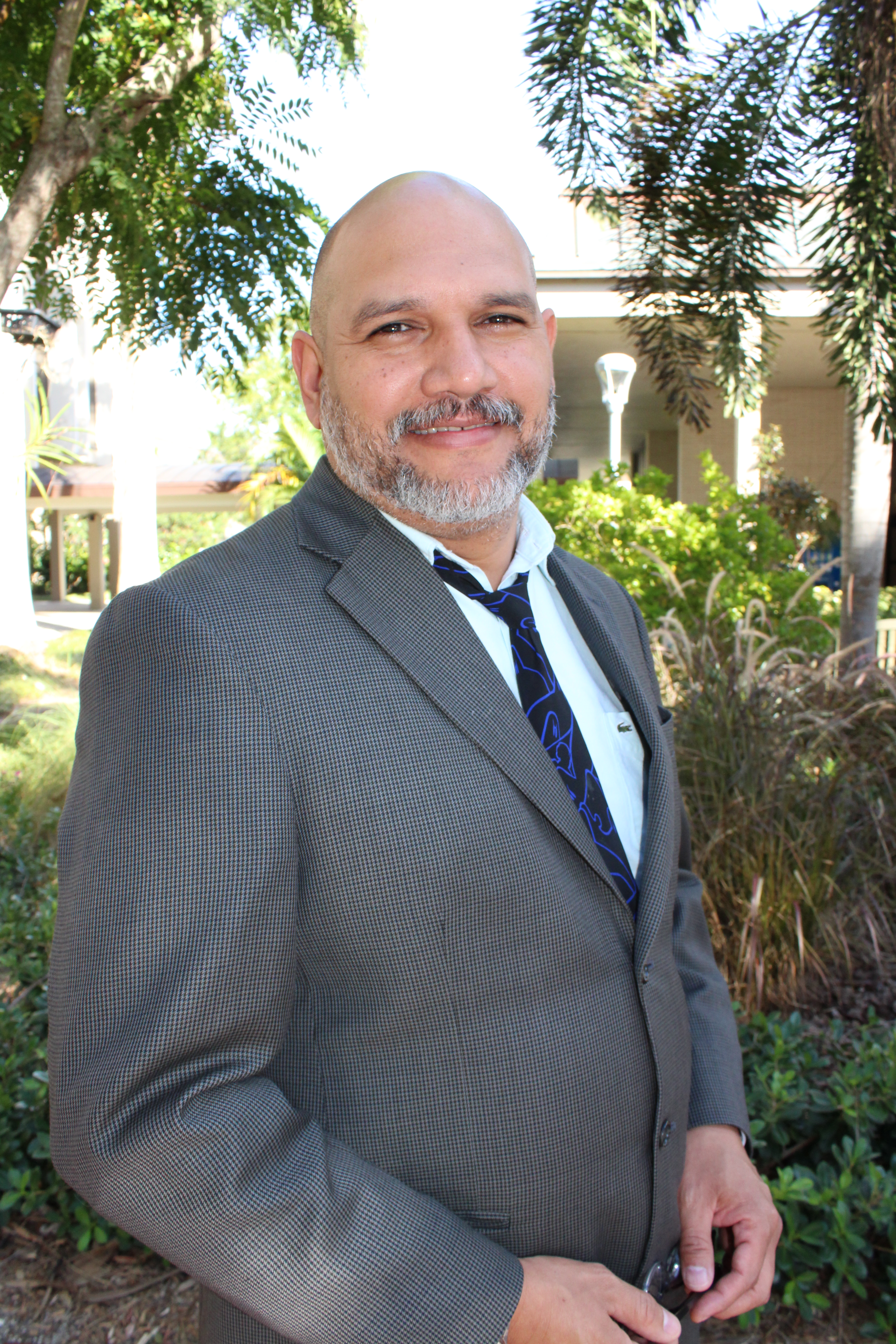 Dr. Bruno Baltodano is a professor of Political Science at FSW where he teaches classes on International Relations, Terrorism and Political Violence, Comparative Politics, and American Government. Dr. Baltodano has a Doctorate and a Master's degree in Political Science from Washington State University and a Bachelor's degree in Government from Eastern Washington University. His academic research centers on political psychology, with a focus on indigenous insurgencies. He has conducted field research in Nicaragua and Iraq. Publications include co-authorship of Confronting Al-Qaeda: The Sunni Awakening and American Strategy in Al-Anbar, published in 2016 by Rowman & Littlefiled, a chapter in Trends in Policing: Interviews with Police Leaders Across the Globe, a book edited by Otwin Marenin, a chapter in The Israeli-Palestinian Conflict: War Coverage and Peace Journalism, a book edited by Wilhem Kempf, as well as journal articles appearing in Conflict and Communication and in Latin American Policy.
Dr. Wendy Chase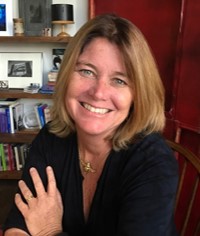 Dr. Chase is a professor of Humanities and the Program Coordinator for the Honors Scholars Program at FSW where she teaches interdisciplinary courses in modern humanities, American cinema, and contemporary world cinema. She holds a M.A. in French Literature and a Ph.D. in Humanities with an emphasis in Film Studies and Modernism from Florida State University. As a graduate student, Dr. Chase spent a year at the Sorbonne studying French art, literature, and culture and another year in Rheims as a Florida-France Linkage Scholar. Her recent scholarship has focused on contemporary practices in art activism. Her article, Penetrating Art: Creative Interventions in the Age of Internet Porn was published in the International Journal of Communication and Linguistic Studies in 2015. She will be presenting her paper, Tangible Absence: Making Sense of Speciesism in the Art of Ann Hamilton at the HERA conference this March and she is the guest editor for the Journal of Interdisciplinary Humanities fall 2019 issue titled, Art, Activism, and the Pursuit of a Better Life.
Dr. Eileen DeLuca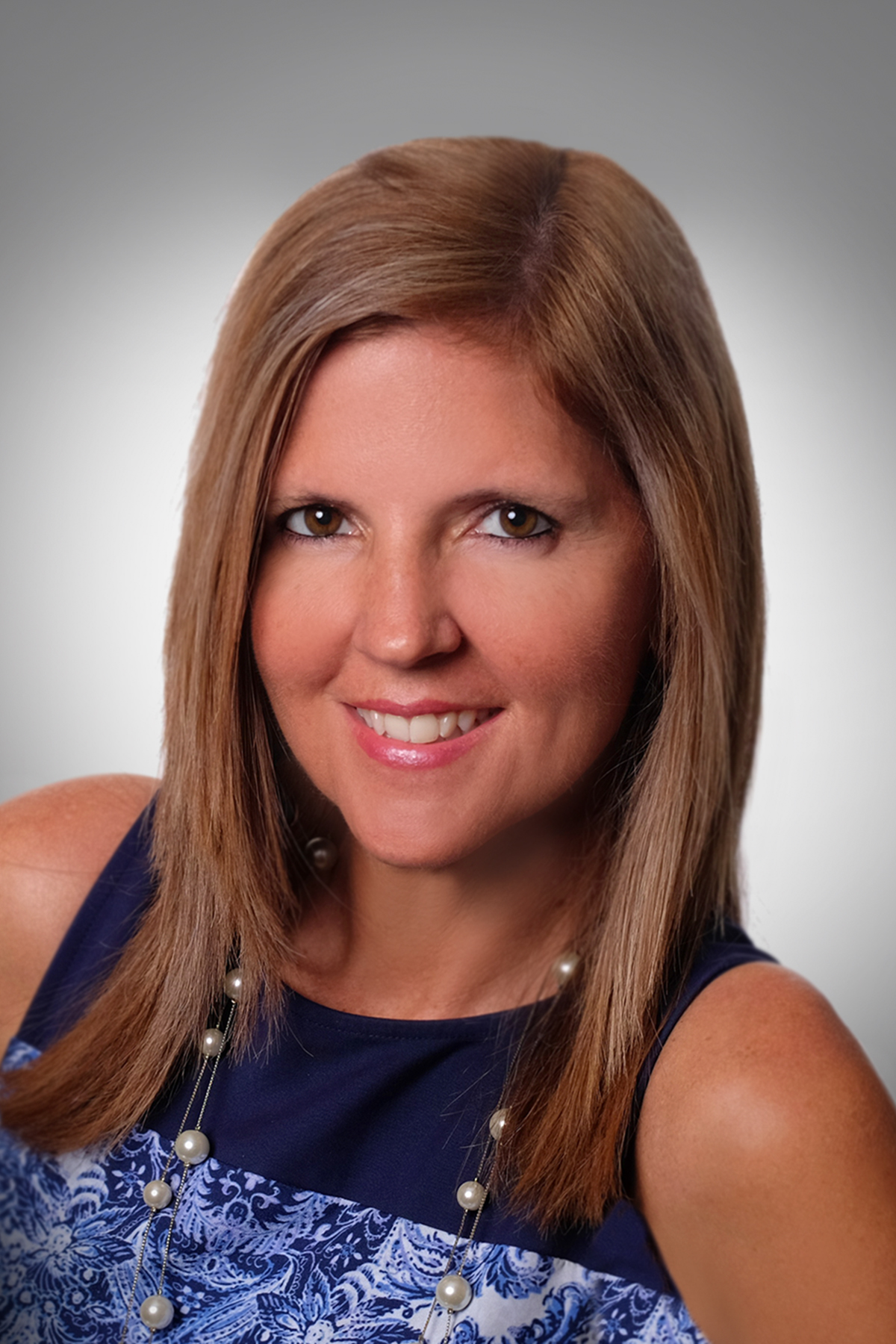 Dr. Eileen DeLuca is the Associate Vice President of Academic Affairs at Florida SouthWestern State College. DeLuca attended Edison State College as a student, graduated with her bachelor degree in English education from the University of South Florida, earned a master degree in education from College of New Rochelle, and completed her Ph.D. in curriculum and instruction from the University of Florida. She is currently enrolled in the M.A. Applied Anthropology program at the University of South Florida. She has more than twenty years of experience working in secondary and post-secondary education. Her research interests center on the relationship between discourse and power across cultures. She has recently engaged in oral history research with Revolutionary and Contra War survivors and ex-combatants in Nicaragua.
---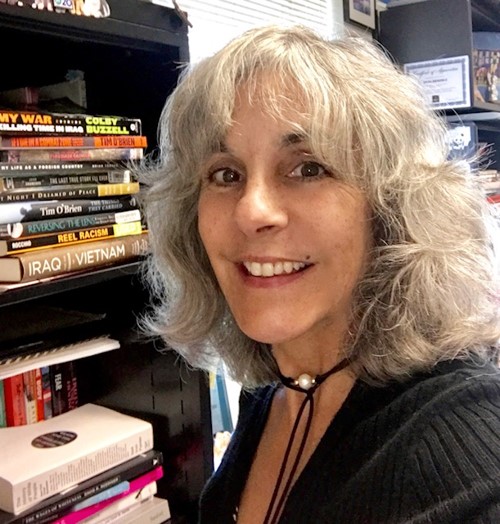 Dr. Myra Mendible
Borders in the Age of Globalization
Wednesday, March 21 at 2:00 p.m.
Rush Auditorium, Building J Room 103
Myra Mendible is Professor in the Languages and Literature Department at Florida Gulf Coast University in Ft. Myers. She was co-founder of the English program at FGCU and has served as English Program Leader (1997-99); Chair of the Language and Literature department (2008-2011); and Interim Director of FGCU's Judaic, Holocaust, and Human Rights Studies Center (2011-2012). An AAUW Postdoctoral Fellow and National Hispanic Scholar, Dr. Mendible has taught a range of courses in ethnicity and politics, cultural theory, and gender studies. She has published widely in a variety of national and international peer-reviewed journals and anthologies, and is the Editor of three interdisciplinary collections. Mendible is currently at work on a book project that examines memoirs by veterans of the Vietnam, Iraq and Afghanistan Wars.