Spring 2020 Featured Colloquium Speakers

Lizbeth De La Cruz Santana
February 22, 3-6 p.m., Rush Auditorium (J-103)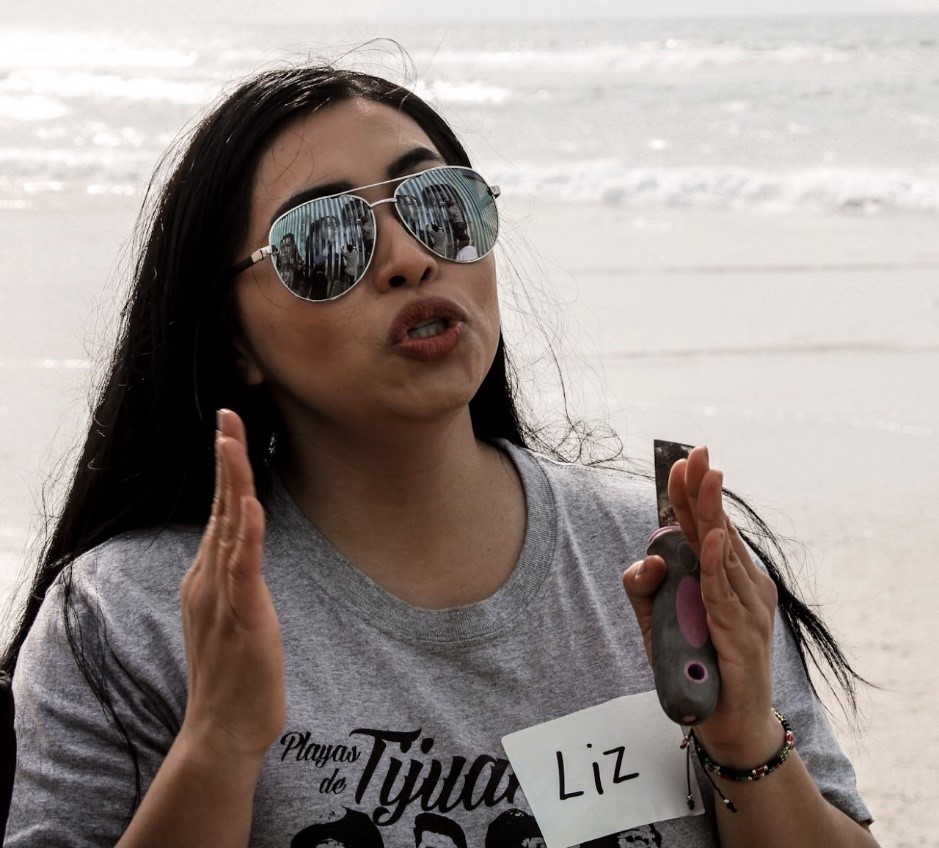 As a UC Davis Mellon Public Scholars Fellow Lizbeth De La Cruz Santana directed the Playas de Tijuana Mural Project, a highly visible community mural in Friendship Park on the U.S.-Mexico Border. The visual plan for the mural was influenced by the stories of both the DACAmented and Humanizing Deportation archives.
Lizbeth is the oldest of three siblings and is the daughter of immigrant parents. Born in southern California, Lizbeth grew up in Compton, CA and spend several periods of her childhood in Jalisco, Mexico. This binational migration allowed her to cultivate her family's cultural inheritance and language. Lizbeth's research has been shaped by the long history of migration from Mexico to the U.S., starting from both of her grandparents being former braceros and her parents migrating into the U.S. in the 80's.
Learn more about Lizbeth De La Cruz Santana
---
Terry Coonan
February 22, 3-6 p.m., Rush Auditorium (J-103)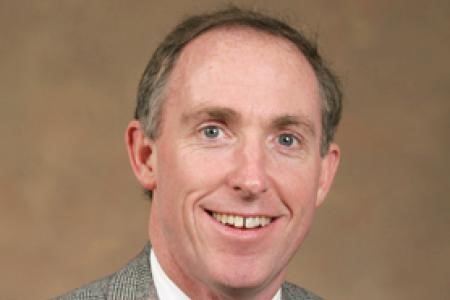 Terence C. "Terry" Coonan is the executive director of Florida State University Center for the Advancement of Human Rights as well as an Associate Professor of Criminology at Florida State University. He leads the multidisciplinary center's efforts to educate and train a new generation of human rights advocates, track human rights issues and serve as an advocate for human rights nationally and internationally. Professor Coonan has served as the Managing Editor of the Human Rights Quarterly. He also has worked at the Department of Justice in the Executive Office of Immigration Review, litigated asylum and immigration cases nationwide, and has worked on various United Nations human rights projects.
---
Danilo Castillo
February 22, 3-6 p.m., Rush Auditorium (J-103)
Danilo Castillo serves as the Chair of Immigration for Fresno's WILPF (Women's International League for Peace and Freedom) while pursuing a law degree in order to practice immigration law in the United States. His experience as an American child of resilient people who, out of survival, had to leave their unsafe country of El Salvador in the 80's motivated him to provide solutions and resources to people at the US/Mexico border. He is the co-creator of Migri Map, a one-stop shop of resources for asylum-seekers, deportees and migrants in Tijuana, Mexico. Mr. Castillo has been interpreting for asylum interviews in San Francisco, CA, for over 15 years. In this capacity, he has been fortunate enough to witness how being granted asylum has impacted the lives of refugees.
---
Julie Marie Wade
Monday, March 16, 12:30 p.m., Rush Auditorium (J-103)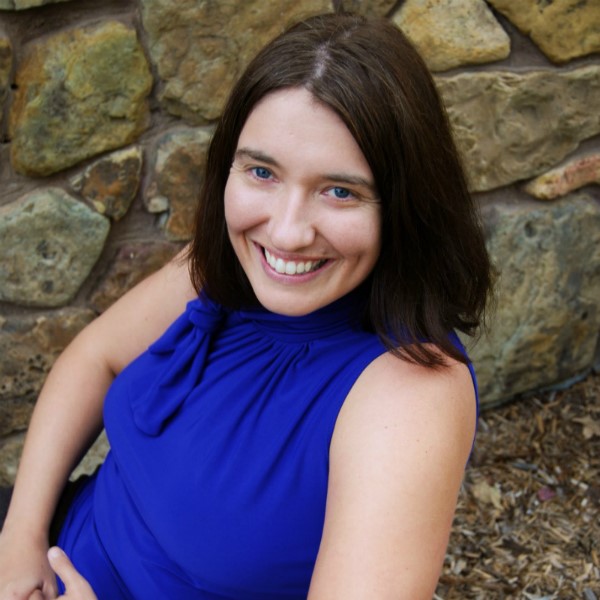 Julie Marie Wade is the author of Wishbone: A Memoir in Fractures (Bywater Books, 2014; Colgate University Press, 2010), winner of the Colgate University Press Nonfiction Book Award and the Lambda Literary Award in Lesbian Memoir; Without: Poems (Finishing Line Press, 2010), selected for the New Women's Voices Chapbook Series; Small Fires: Essays (Sarabande Books, 2011), selected for the Linda Bruckheimer Series in Kentucky Literature; Postage Due: Poems & Prose Poems (White Pine Press, 2013), winner of the Marie Alexander Poetry Series; Tremolo: An Essay (Bloom Books, 2013), selected by Bernard Cooper as the winner of the Bloom Nonfiction Chapbook Prize; When I Was Straight: Poems (A Midsummer Night's Press, 2014), selected for the American Library Association's Over the Rainbow List; Catechism: A Love Story (Noctuary Press, 2016); SIX: Poems, selected by C.D. Wright as the winner of the AROHO/To the Lighthouse Prize in Poetry; Same-Sexy Marriage: A Novella in Poems (A Midsummer Night's Press, 2018); and The Unrhymables: Collaborations in Prose (Noctuary Press, 2019), co-authored with Denise Duhamel. Forthcoming in 2020 is her newest collection of lyric essays, Just an Ordinary Woman Breathing (The Ohio State University Press).
Julie has received the Chicago Literary Award in Poetry, the Gulf Coast Nonfiction Prize, the Oscar Wilde Poetry Prize, the Literal Latte Nonfiction Award, two Dorothy Sargent Rosenberg Poetry Prizes, an Al Smith Individual Artist Fellowship from the Kentucky Arts Council, the American Literary Review Nonfiction Prize, the Arts & Letters Nonfiction Prize, the Thomas J. Hruska Nonfiction Prize, a grant from the Barbara Deming Memorial Fund for feminist literature, the Spoon River Poetry Prize, the Glenna Luschei Prize (with Denise Duhamel) from Prairie Schooner, and 25 Pushcart Prize nominations.
Learn more about Julie Marie Wade
---
Jared Ragland
Thursday, March 26, 12:30 p.m., Rush Auditorium (J-103)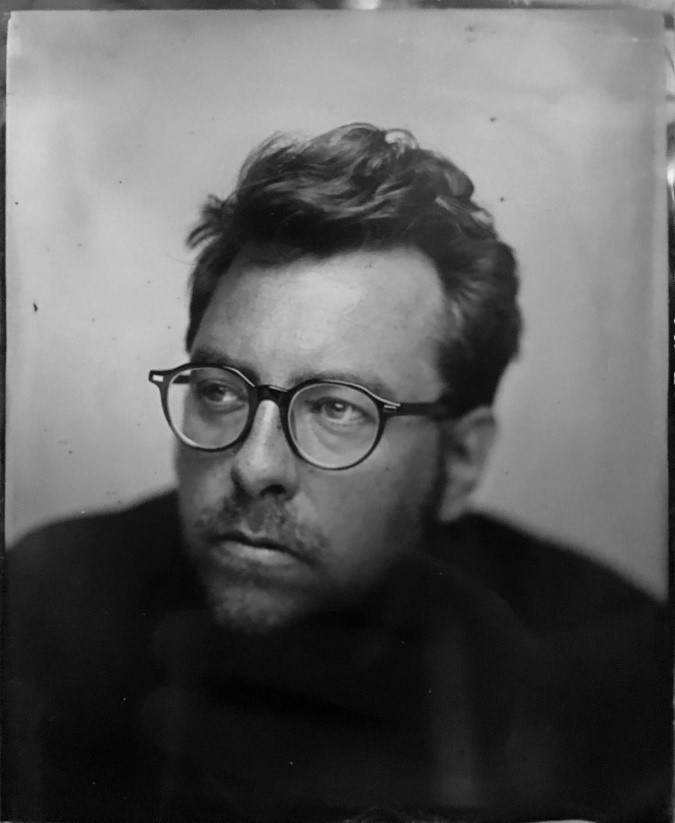 Jared Ragland is a fine art and documentary photographer and former White House photo editor. He is the photo editor of National Geographic Books' The President's Photographer: Fifty Years Inside the Oval Office and has worked on assignment for NGOs in the Balkans, the former Soviet Bloc, East Africa and Haiti. In 2015, he was named one of TIME Magazine's "Instagram Photographers to Follow in All 50 States." He is the recipient of a 2017 Alabama State Council on the Arts fellowship and was awarded third place at the 2017 PhotoNOLA Review Prize for his project, Good Bad People. His first film, Some Million Miles, received the Reel South Short Award at the 2019 Sidewalk Film Festival and is currently featured online by PBS, while his most recent body of work, Where You Come From is Gone, is the subject of a solo exhibition on view May 2–September 6, 2020 at the Leepa-Rattner Museum of Art in Tarpon Springs, Florida.
Jared's collaborative, socially-conscious art practice is rooted in his lifelong exposure to the storytelling traditions of the American South and incorporates a range of photographic tactics alongside social science, historical, and literary research methodologies. His work has been exhibited internationally, and his artist books can be found in museum and university library collections across the US. Jared is an alumnus of LaGrange College and a graduate of Tulane University with an MFA in Photography. He currently teaches in the Judy Genshaft Honors College at the University of South Florida.
Through a combination of anecdotal stories from his time at the White House and sharing images from an ongoing series of photographs made with the 19th century wet-plate collodion process, Jared's lecture will reflect on the construction of national memory and identity while considering the importance of place, the passage of time, and political dimensions of photographic representation.
Learn more about Jared Ragland
Additional Events
Dr. Micah Dean Hicks
Wednesday, April 8th, Reading at 11:00 a.m., Book Signing at noon, Rush Auditorium (J-103)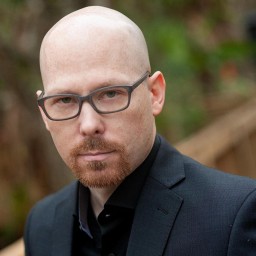 Dr. Micah Dean Hicks is the author of the novel Break the Bodies, Haunt the Bones and the story collection Electricity and Other Dreams. He is the recipient of a National Endowment for the Arts creative writing fellowship, has been awarded the Calvino Prize, and is a two-time finalist for the Nelson Algren Award. His writing has appeared in The Best American Science Fiction and Fantasy, The New York Times, Lightspeed, Nightmare, and elsewhere. Hicks grew up in rural southwest Arkansas and now lives in Orlando. He teaches creative writing at the University of Central Florida.