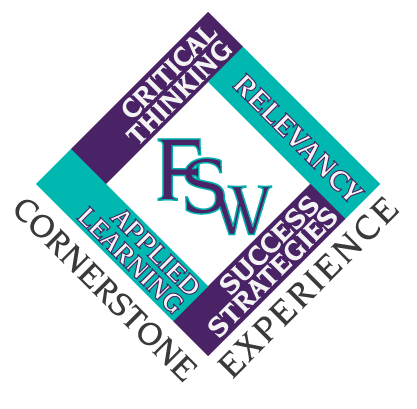 Your success in college may be determined in the first semester. Being prepared for the college experience and knowing what resources are available to help you can make the difference between good grades and academic failure.
Cornerstone Experience (SLS 1515) is a course to help you successfully transition to college life. The course is designed to help students become self-reliant learners who use critical thinking to achieve academic and career success. Some of the topics we will ask students to think critically about include:
Goal Setting and Time Management
Career Exploration
Social Interaction and Diversity
Thinking and Analysis
Learning Styles and Strategies
Study Skills and Classroom Success
Mental and Physical Health Management
Financial Management
In this course, you will acquire skills and habits of mind that you can immediately apply to other college courses. You will also become more familiar with the campus and learn the location and purpose of the College's support services.