Partnerships
The Center for International Education enriches FSW's community through the development of cross-institutional partnerships. Through these collaborations CIE intends to:
improve international understanding
enhance the development of joint educational and research projects
increase individual educational opportunities
enrich the educational environment of both institutions
promote the exchange of teachers, researchers, and students for teaching and research partnerships
promote reciprocal consultations and the exchange of teaching and learning materials
engage in joint proposals for grants or awards to support research, teaching, training, and services
FSW currently has established partnerships with the following institutions with plans to grow its global network of partners.
Istituto Lorenzo de' Medici

(LdM)

Istituto Lorenzo de' Medici (LdM) was founded in 1973 and is among Italy's most comprehensive and well-established international institutions in higher education. Students can choose from a variety of courses available across the three campuses of LdM in Florence, Rome, and Tuscania. Students can choose to study abroad during a semester or summer program.
Salzburg College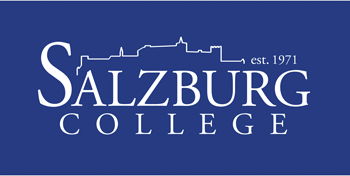 Since 1971, Salzburg College has provided international education experience that combines classroom work and research with field experience, community involvement, and professional growth. The college offers study abroad programs for semester and summer terms across a range of academic disciplines.
Universidad Politécnica de Nicaragua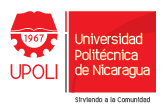 Universidad Politécnica de Nicaragua located in Managua, Nicaragua was founded in 1967 as a private university with six schools that include commerce and finance, law, design, nursing, engineering, and a music. FSW's partnership with UPoli provides rich opportunity for educational exchange, faculty development, and a commitment to foster cultural understanding.
International College of Seville (ICS)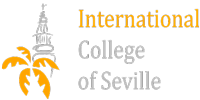 The International College of Seville (ICS) is a private, independent, cultural association whose basic aim is to serve as a center for the promotion of international education. Founded in the sixteenth century, the University of Seville, with a student body of over 70,000, is one of the top-ranked universities in Spain. ICS was founded in 1982 and provides a full range of academic advising and student services, as well as numerous activities designed to complement the academic program.
LACC Stipend for Course Development
Through a partnership with Florida International University's (FIU) Kimberly Green Latin American and Caribbean Center, FSW faculty and teaching administrators have the opportunity to develop courses infused with Latin American and Caribbean Content, with the aim of adding more of these courses to the Florida Statewide Course Numbering System.
Successful applicant will be awarded a $750 stipend, which can be used for teaching materials, teaching-related travel and learning that support the course objectives.
A total of three course development grants are available to interested faculty who plan to create a new course syllabus, submit it through the College's Curriculum Committee and ultimately to the Florida Course Numbering System. In addition to the course syllabus, the final product will include a detailed course topic/activity schedule, and detailed guidelines for all key assignments.
Interested faculty and teaching administrators for the first round should submit application materials to , by January 14, 2022. Faculty whose proposals were selected for funding must proceed submit course syllabi for review by the Curriculum Committee by March 4, 2022. All other course materials will be due by August 15, 2022 (to allow time for research, assignment/assessment development, and any related travel).
Application components:
Draft Course Description for syllabus
Draft List of Objectives
Short narrative to show how this course fills a gap in the existing Florida Statewide Course offerings (Review current offerings in your discipline at https://flscns.fldoe.org/)
Abbreviated Curriculum Vitae (summary of relevant professional achievements, highlight relevant education, research experience, presentations or publications that demonstrate expertise as related to the course content)
Short narrative to explain how the funds can support the course development.
LACC Research in Bolivia Opportunity
The Kimberly Green Latin American and Caribbean Center (LACC) at Florida International University (FIU) is accepting applications for its 2021 Bolivia High Andes Qualitative Field Study for Community College and Minority-Serving Faculty. This international interdisciplinary seminar on the Pueblos Originarios (indigenous communities) of the High Andes in Bolivia is designed to examine and interrogate more typical approaches to "Indigenous Studies" in the US and support the comparative study of similarities, differences, challenges, and opportunities that cut across various native populations in the Americas.
The program will be in Spanish, with some content in Quechua, Aymara and Uru (translation to Spanish provided). It is open to US-based Community College or MinorityServing Institution faculty and administrators who speak Spanish and incorporate Latin American- or Native American-related content into their teaching, research or professional service or serve a high percentage of Native American students. Funding is available. Space is limited. The program will be held in-person, so strict COVID protocols will be enforced in accordance with FIU, CDC and Bolivian requirements. The online application is available here. Applications are due April 30, 2021 at 11:59 pm.