Partnerships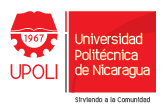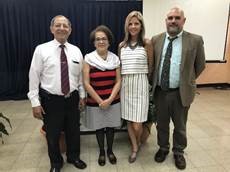 The Center for International Education enriches FSW's community through the development of cross-institutional partnerships. Through these collaborations CIE intends to
improve international understanding
enhance the development of joint educational and research projects
increase individual educational opportunities
enrich the educational environment of both institutions
promote the exchange of teachers, researchers, and students for teaching and research partnerships
promote reciprocal consultations and the exchange of teaching and learning materials
engage in joint proposals for grants or awards to support research, teaching, training, and services
FSW currently has established partnerships with Istituto Lorenzo de' Medici (LdM) and Universidad Politécnica de Nicaragua.
LdM Course Proposal
Florida SouthWestern State College has established a partnership with Lorenzo de' Medici Institute. As part of the agreement, both colleges intend to promote educational exchange by supporting FSW faculty teaching courses at LdM during one-month summer terms (June or July). At this time, this opportunity is limited to full-time faculty and administrators who meet the course credentialing guidelines. In order to achieve the College's mission of expanding International Education, it is expected that faculty who teach at LdM in the summer 2019 will commit to sharing their experiences through faculty mentoring or in curricular and co-curricular activities such as during International Education week, through FSW colloquia, or through TLC workshops.
Please contact Eileen DeLuca (; 239-985-3498) if you have questions about the opportunity or the proposal process. Visit http://www.ldminstitute.com/ to learn more about LdM, courses, and campuses.
Proposals for Summer 2019 courses are due by February 2, 2018.