Travel Abroad
The Center for International Education (CIE) at Florida SouthWestern State College (FSW) invites you to participate in a travel abroad experience. College students are finding out that going abroad is giving them the opportunity of a lifetime. Through travel abroad, students gain enhanced perspectives of the world, learn about new cultures, gain a deeper awareness of themselves, and make lifelong friends around the world. Many students have reported that their travel abroad experience has had a transformative impact on their life.
2019 Travel Abroad Opportunities
Course
Dates
Country
Estimated Student Cost
LIT 2000-Introduction to Literature through Russian Authors
Application priority deadline: October 5, 2018
Course is run out of the Hendry Glades/Curtis Center
Course: Spring 2019
Trip: July 2019
Russia
$1,100
FSW in Italy at Lorenzo de' Medici (LdM)
Application priority deadline for ART 2012: October 5, 2018
Application priority deadline for remaining courses: November 30, 2018
Course: Summer 2019
Trip: May 29-June 28, 2019
Italy
$3,510
OCB 2910-Galapagos Island Ecology Research
Application priority deadline: November 30, 2018
Course run out of the Collier Campus
Course: Summer 2019
Trip: May 19-30, 2019
Galapagos Islands
$1,850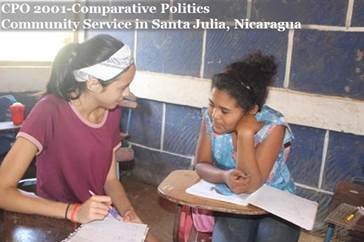 Travel Abroad Application and Required Forms
Students interested in applying to FSW faculty-led or FSW in Italy programs are required to submit the below application materials to or deliver by hand to the Center for International Education, Building K, Room 240, Thomas Edison (Lee) Campus. Students interested in study abroad programs through providers or other institutions should visit the Semester Study Abroad page.
$50 application fee (non-refundable, for FSW faculty-led and FSW in Italy programs only)
Copy or screenshot of your completed coursework (this can be found in your FSW portal)
Current class schedule
Copy of the photo page of your passport
Physician's statement - Coming soon!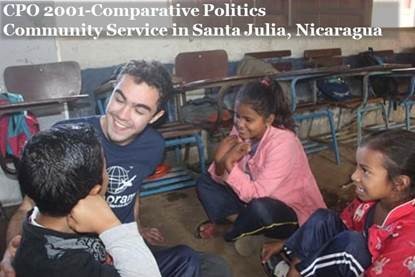 Travel Abroad Flyers
Travel Abroad Student Code of Conduct
Each student, by registering for courses, pledges to accept and abide by the rules and regulations of the College. Students are responsible for the observance of all policies and procedures as published in the College Catalog, the Student Handbook, Board of Trustees Policies, and other College documents to include the Student Code of Conduct.
As noted in the Student Code of Conduct, the Chief Student Affairs Officer is authorized to determine if an alleged violation of the Student Code of Conduct warrants interim action. Interim actions may be implemented any time prior to the conclusion of the conduct process, including the appeals process. During a travel abroad experience, faculty leaders have full authority to enact interim actions in cases where immediate contact with the Chief Student Affairs Officer is unavailable. The faculty's interim action will be in place until such time that the Chief Student Affairs Officer can be successfully contacted. In cases warranting interim suspension, students may be prohibited from participating in scheduled activities and required to remain at the host site with one or more college-approved chaperones, or may be required to return to the United States before the scheduled departure. Students being asked to return due to a code of conduct violation may be responsible for the financial cost of the unanticipated travel (i.e. the ticket home) that results from disciplinary action.