Recognition
The TLC staff works closely with the Provost's office to recognize exceptional faculty through the following awards.
---
Faculty Excellence Awards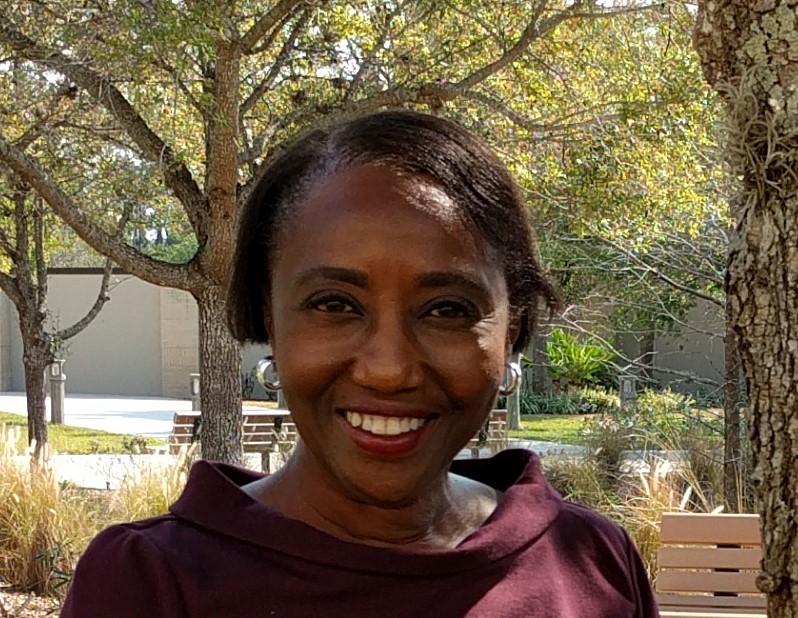 The purpose of the FSW Faculty Excellence Awards is to recognize the contributions of outstanding full-time faculty members in the areas of teaching and instruction, college and community service, and professional development and scholarship. Faculty excellence award recipients will be honored during a special occasion to recognize faculty and will receive a plaque, a certificate denoting excellence, and an honorarium of $1000 from the FSW Endowment.
Recipient names will be forwarded to the National Institute for Staff and Organizational Development (NISOD) for national recognition, and will be eligible to attend NISOD's International Conference on Teaching and Leadership Excellence or another academic conference of their choice.
The three awards are as follows:
Faculty nominations are accepted year-round for all three awards. The final cut-off date for faculty nominations in a calendar year is Friday, November 15, 2019 at 11:59 PM. Nominations received after that date will be eligible for the next award cycle.
Past Faculty NISOD Award Recipients
Wendy Chase (2019)
Henry Herman (2019)
Melanie Ulrich (2019)
Katie Paschall (2018)
Donald Ransford (2018)
Sandra Seifert (2018)
Judith Sweeney (2017)
Russell Swanson (2016)
Leroy Bugger (2015)
Rebecca Gubitti (2015)
Debra Kelly (2014)
Dana Roes (2014)
Caroline Seefchak (2013)
William Shuluk (2013)
Jay Koepke (2012)
Christy Smith (2012)
Amanda Pollitt (2011)
Joyce Rollins (2011)
Marty Ambrose (2010)
Russell Swanson (2010)
Wendy Chase (2009)
John Pelot (2009)
Eleanor Bunting (2008)
Mark Herman (2008)
Joan Van Glabek (2007)
William Wilcox (2007)
---
Master Teacher Recognition Award
The purpose of the Master Teacher Recognition Program is to recognize outstanding full-time faculty who have a track record of exceptional teaching in higher education and are interested in passing along their knowledge and love of teaching and learning, but have limited discretionary time to do so. The Master Teacher Recognition Awards program will allow full-time faculty one three- or four-hour course reassignment for two semesters to research and design workshops for the Teaching and Learning Center. Past topics have included group learning to facilitate learning, syllabus language and tone, teacher immediacy behaviors and student engagement, and effective teaching styles. Topics should advance the professional development of faculty members in higher education.
Apply to be the next Master Teacher! (Word Document)
Dr. Sarah Lublink, Philosophy (2019)
Dr. Scott Ortolano, English (2019)
Laurice Garrett, Mathematics (2018)
Jim Langlas, English (2018)
Terri Housley, Psychology (2018)
Dr. Katie Paschall, Speech Communication (2017)
Dr. Mary Myers, First Year Experience (2017)
Dr. Rebecca Gubitti, Mathematics (2017)
Marty Ambrose, English (2017)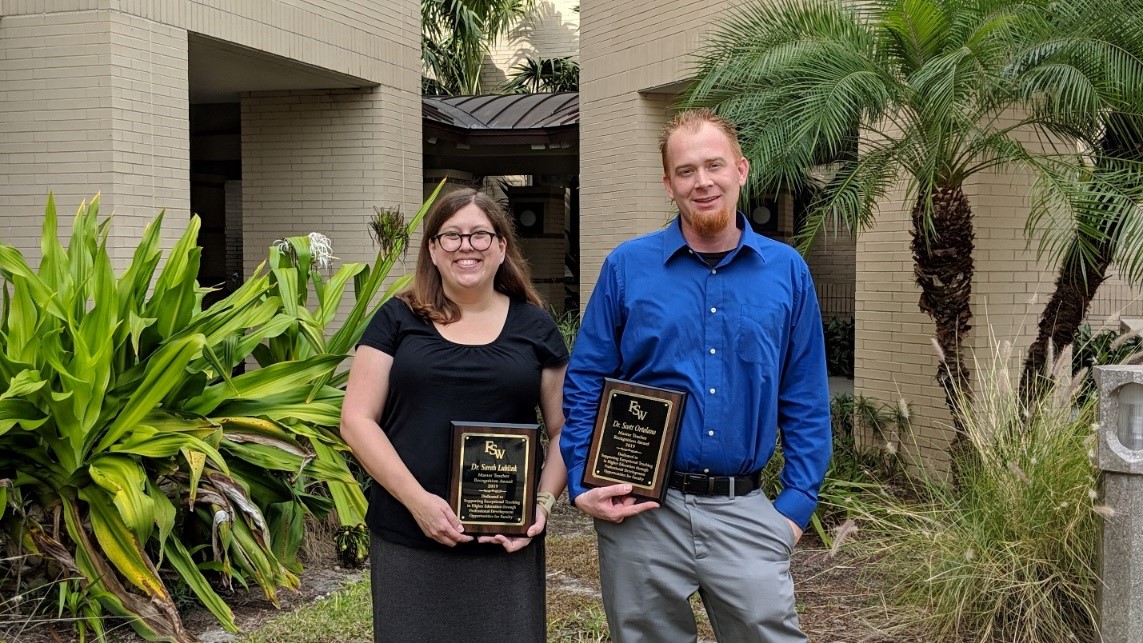 ---
Best Workshop Award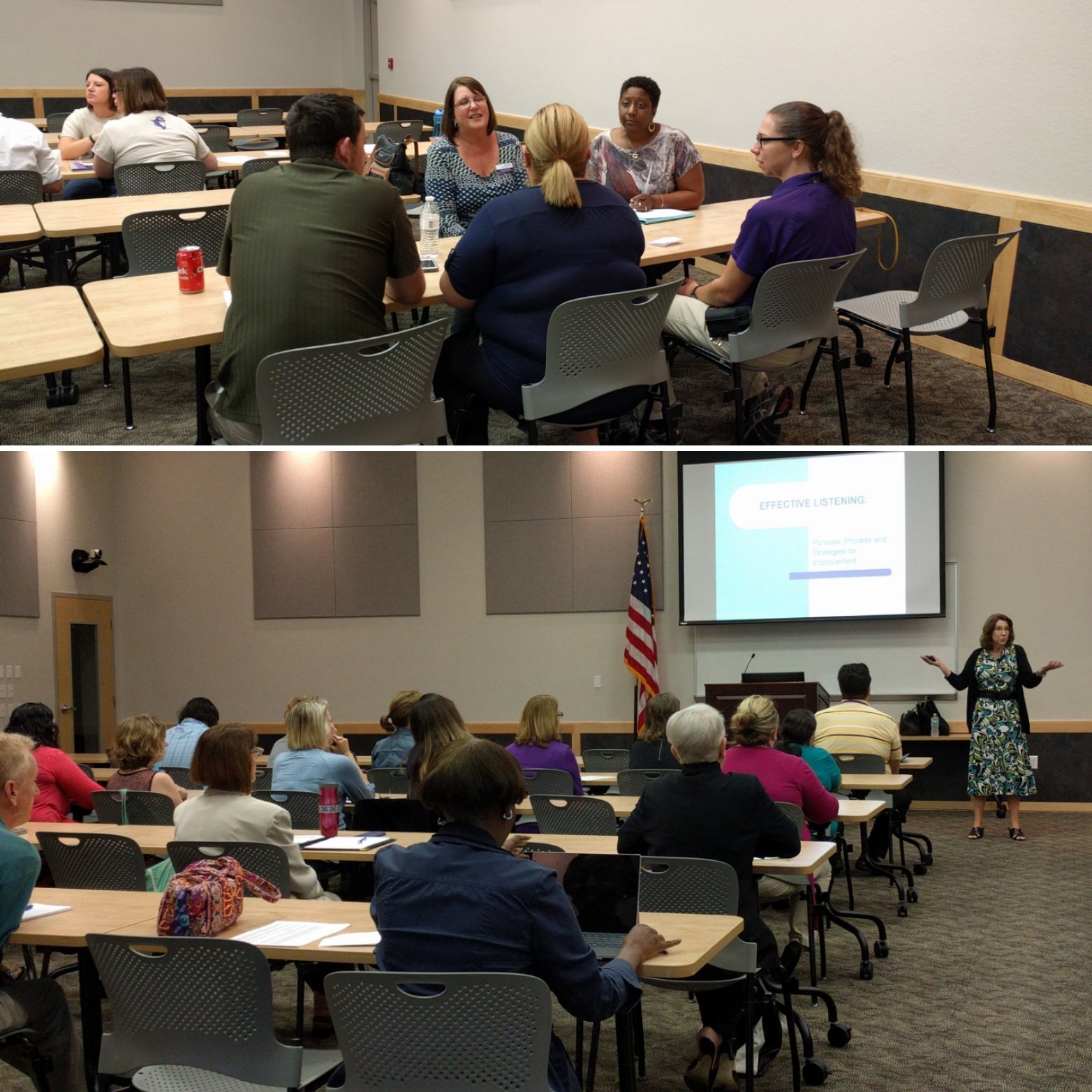 The faculty professional development committee created this award to recognize the outstanding work of our volunteer presenters and facilitators in the TLC. The recipients are selected by the Faculty Professional Development Committee from nominations submitted throughout the semester.
Campus Safety: Active Shooter Training - Rick Parfitt (Spring 2016)
Personality Type: Discovering Your Preferences - Dr. Melissa Rizzuto (Fall 2015)
Constructivist Pedagogy and the Student-Centered Classroom - Dr. Eileen DeLuca (Fall 2014)
SafeZone Ally Training - Bonnie Lawler, Dr. Sarah Lublink, Dr. Caroline Seefchak, and Dr. Catherine Wilkins (Fall 2014)
Mental Health Workshop Series - Stacey Brown (Spring 2014)
The Democratization of Knowledge and the Use of Wikis in the Classroom - Dr. Sarah Lublink and Dr. Catherine Wilkins (Fall 2013)
Ethics: Facilitating Ethical Conduct in the Classroom - Dr. Phil Wiseley (Spring 2013)
Diversity on the College Campus and Beyond - Dr. Rebecca Gubitti (Fall 2012)
---
Adjunct Faculty Recognition
The purpose of the Adjunct Faculty Recognition is to acknowledge the contributions adjunct faculty make to the college. Faculty are honored at the annual Adjunct Faculty Institute held in August.
Past honorees:
Carol Kennedy (2019)
Sara Gottwalles (2018)
Ernesto Lasso de la Vega (2018)
David Robbins (2018)
Doreen Baumeister (2017)
Sandi Towers-Romero (2017)
Vernita Batchelder (2016)
George Harvey (2016)
David Licht (2016)
Martin Roland (2016)
Blake Schmidt (2016)